The G21Geelong Region Plan – a 'sustainable growth strategy' has big plans for Geelong and environs. The areas covered by the plan are Colac, Golden Plains, Greater Geelong, Queenscliffe and Surf Coast.
Over the next 30 to 40 years the current population of 250,000 is expected to double to 500,000. What you can do
80,000 jobs are to be created.
20 homes to the hectare are planned for urban Geelong.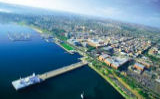 The existing Geelong Ring Road is to be extended to Portarlington on the Bellarine Peninsula.
The Midland Highway to Bannockburn is to be duplicated.
Areas of 'significant growth' are Central Geelong, Armstrong Creek, Ocean Grove, Drysdale, Clifton Springs, Leopold, Lara, Torquay, Jan Juc, Bannockburn, Colac and Winchelsea.
This plan was drawn up before the loss of major industries such as Ford, Shell, Blue Circle Cement, Target, layoffs at the Banks, etc.
We expect Geelong to connect to Torquay and most likely there will be a corridor of development between Geelong and Melbourne which is partly underway now.
If you travel around Geelong, there are huge developments everywhere including 2000 blocks in Highton, extensive new subdivisions on the Bellarine Peninsula and in Fyansford where a 1000 house development has been announced this week. I have also heard that Barwon Water can barely cope with the rapid and huge development.
The consequence of this development is traffic congestion, long hospital waiting lists, pollution, inadequate rail transport from Geelong to Melbourne.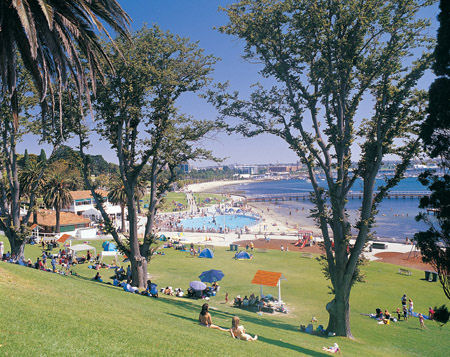 Yvonne Campbell
Geelong
#WhatYouCanDo">What you can do:
Federal elections will occur in a matter of weeks from now. Ask of each candidate seeking your vote whether he/she is in favour of this planned devastation of the Geelong region and cast your vote accordingly. If he/she claims to oppose this plan, ask what he/she intends to do about it if elected. Be sure to tell others of his/her response. Please be sure to let us at candobetter know also.