Unless you are dead you will have noticed that we colonial subjects are more and more subject to virtual online government and to digital phone queues, as well as hostage to the big corporation versions. This is a great system for wearing down resistance over unfair charges or bad service, without you being able to argue the point. Warnings about calls being recorded and services withdrawn for abuse and threats are an indication that not everyone enjoys this.
Registering a vehicle
Two weeks ago, when I attempted to pay my car registration, the bank repeatedly rejected the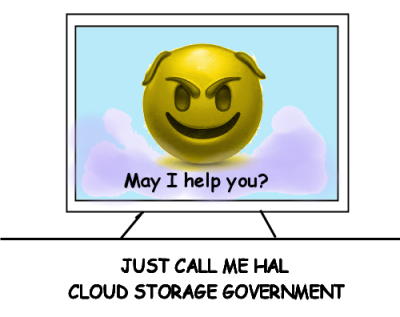 Customer Registration Number that VicRoads had given me.  It was too late to contact VicRoads by phone. I gave up until I would have more time on another day.  Before I knew it, my registration had run out.  It was, however, 9am and VicRoads was open. I rang their phone number, only to get a message that their phone service was overwhelmed by demand and I should use their online services.  This was infuriating because that only left me the option of paying via card, which entailed a fee for the bank. I messaged them my problem, but would have to wait 24 hours even for an email acknowledgement, let alone a response. I rang my bank (Westpac) to ask for help with the rejected Customer Registration Number, in case that was a bank problem. I was informed that Westpac's 'people' were currently answering a lot of calls and I would have a 15 minute wait.  At the end of 15 minutes, Westpac's 'people' cut my phone call off.  Of course, I decided that I could not waste more time with these 'services,' so I went online at VicRoads and paid via card, plus the bank fee.
During these efforts the dog was anxiously pawing me about going for a walk. This further cost of the phone queues added guilt to my tension. There was also a tinge of panic, at the idea that I was at the mercy of VicRoad's rejection of any attempt to communicate with them in my time, rather than theirs, and their constant repulsion of any person to person connection via phone, plus Westpac's rejection of their Customer Reference Number, about which I apparently could do nothing in a timely fashion.
Land tax online
The trials and tribulations above were small potatoes in comparison with the experience of a disabled friend, who was so seriously injured in a car accident a couple of decades ago that he requires a full-time carer. He had inherited the somewhat dilapidated family home in Queensland, but currently lives in Victoria, where his carer resides.  He has kept his house in Queensland so that he can stay there when he visits his family, and so that he can retire to Queensland if and when his carer becomes too old to look after him, or dies. A pensioner rents half the Queensland house at peppercorn rent, in order to discourage squatters, leaving half the house vacant for the disabled person.  Out of the blue, recently, this friend received a notice from Queensland Revenue about Land tax. Apparently, although Queensland house prices had skyrocketed, the Queensland State Government had decided to reduce the land tax threshold. This meant that, unless he met the criteria for exception, my friend would have to pay about $800 a year, which is quite a lot when you are on the equivalent of the aged pension.  Fortunately for him, he actually did meet those extremely narrow criteria. His carer provided the extensive and complex information required, squeezing it into the very restricted spaces on the required form. The form was then scanned and submitted. 
There was no response to this application, but a few months later, my friend received a written demand for payment of late land tax, this time with interest added.  This letter mentioned again that he might apply for exceptional circumstances. He resubmitted his first application online, noting that he had already done so once and asked Queensland Land tax to get back to him if there was a problem.  A few days before he was due to go to Queensland for the first time since Covid Lockdown, my friend received another notice of late payment.  His carer went online and complained, noting that this arbitrary and inscrutable treatment involving demands for payment made them nervous about the state of Australian democracy.  She then spent a day on their website and on the phone to the Land tax department, attempting to sort this out, via a labyrinth of sub-departmental virtual and telephonic contacts.
Eventually she was told that, yes, the Department had received the submission regarding exceptional circumstances, and they had the submission there, but their own scan had been unclear, so they had disregarded it.  My friend's carer said that the copy they had at home was completely clear.  Yes, was the reply, but the copy someone at the Land tax department had made wasn't.  Yes, it was unfortunate. Yes, someone possibly should have contacted my friend and explained. There was nothing to be done, however, my friend and his carer were told, but to resubmit another form online (not the old one), which their interlocutor would process up to the next-level person, whom he would liaise with in order to draw the next-level person's attention to the specifics of the matter. 
So, my friend's carer input laboriously the same information online, and pressed send.  Eventually she was phoned back by another departmental employee, who said that they had received it and that it would be processed.  Just after their car crossed the Queensland border a few days later, my friend and his carer stopped to answer a phone call from the Land tax Department, informing them that my friend's application had been successful.
How many people would be able to make similar efforts to ensure that they were treated according to the law by the Land tax department? How many people can spend a week-day or two trying to navigate the kafkaesque virtual corridors of such a bureaucracy? How many disabled people have carers able to take the time to help them in such a detailed manner? And why should it be necessary for humans to interface with government departments via the bewildering and insufficient proxy of a maze of internet-based forms? Wasn't it predatory behaviour to lower the land tax threshold during a huge land-price bubble, when mortgages and rates were skyrocketing? The abuse of process by public servants, especially towards a disabled person, seems to signal a frightening departmental arrogance. Were the land tax public servants so inundated with indignant protests and claims of exceptional circumstances, cramped into the restrictive electronic forms, that they simply binned the lot of them?  What does this say of the virtual government machine we live in now in Australia?
Obtaining a Death Certificate
I recently had to produce certification of my mother and father's deaths in order to collect a very small inheritance. Although I had been their next of kin and present at my father's deathbed, and had interacted with the certifying doctor at the hospital, somehow I had not received my father's death certificate. Up until this time I had thought that births, deaths and marriages were all public information, but it turned out that only specific persons actually have the right to information about deaths - subject to fees - until about 50 years had passed. The reason was that there might be information about the death that might upset people - such as children they had not known about.  This may be very convenient for people in need of a false identity, but it was inconvenient for me.
Fortunately, there was a local Births, Deaths, and Marriages outlet at the local Justice Center, which also processes prison parolees.  Bearing my identification documents, I went there to fill out the required forms.  Although there were two real people behind the counter, they were each occupied answering phone calls. The one I approached gave me a friendly smile and informed me via sign-language, that she would attend to me as soon as she had finished on the phone, and that I should sit down on one of the seats provided.  This was better than the usual presentation, where the counter-person resolutely behaves as if they cannot see you until they have finished on the phone.  I supposed that you needed to be a bit more responsive in a Justice Center, given that some parolees were there for violent offenses. After about 20 minutes on the phone, during which I thought about how typical and ridiculous it was that I could be there in person, whilst all the public servant's attention was concentrated on someone invisible at the other end of the phone, the woman hung up, and smilingly invited me back to the counter.  When I told her why I was there, she immediately said, "You could do this much faster and more easily online."  Ready for this, I responded that I could spend ages online providing requested information and documents, but almost certainly there would be something wrong with my approach, and weeks later I would be told to start over again.  If I filled out the form and presented her with the documents, I would know of any problems immediately.
It turned out that there were ambiguities in the forms she provided that I needed advice to navigate.  With regard to my documents, since I could not locate my extract of birth certificate, I had brought my latest passport, although it had expired. Apparently expired passports did not pass the test. Other documents I was able to provide were adequate substitutes in combination though.
A few weeks later I received a letter from Births, Deaths, and Marriages, telling me that, unfortunately, there was no mention of me as my father's daughter on his death certificate. I needed to apply to vary his death certificate to include my name as his daughter.  For that they required my birth certificate. Since I did not have this, I apparently needed again to supply proof of my identity in order to access my birth certificate, which would show my father's name.  Back I went to the Justice Center.  This time the questions on the forms were so ambiguous that there were instances where it was not clear whether they were asking for information about me or about my father. The same pleasant counter attendant rang up Births, Deaths, and Marriages headquarters to ask what was meant, and also what documents were acceptable.  Births, Deaths and Marriages headquarters were actually looking at my birth certificate as they spoke to the counter attendant, but they still needed proof that I was me.  The counter attendant finished up sending in again, via email, exactly the same identity documents she had sent for my original request, which they presumably also had, plus a letter explaining what I needed. A couple of weeks later, I am still waiting for the outcome. As far as I am aware, my father died with only a small credit card debt and no financial assets or other children - but maybe I am in for a surprise.