Tuesday, 16 December 2008
Developer reveals last minute meeting with Planning Minister and Council bastardry condemns Western Sydney Woodland at ADI Site.
These sites and sounds files reveal just how important and beautiful this site is. Anyone should be able to see that not to preserve it is to defile traditional Australian values as well as environmental integrity.
Residents shocked as their democracy trashed for development
Concerned residents sat in amazement last night as Penrith Council voted to condemn hundreds of hectares of Cumberland Plain Woodland which NSW Scientists claim is verging on extinction. Council voted 14/15 to enter into a Planning Agreement with developer Delfin Lend Lease to build 3500 houses and clear approx 300 ha of Cumberland Plain Woodland from the ADI Site.
Penrith Council had recently exhibited Delfins Western and Central Precinct Plans as well as the Planning Agreement. Concurrently the Planning Minister had exhibited amendments to the zoning plan for the ADI site allowing the public to call for radical changes to the development.
Councillors were urged by residents that addressed the meeting to defer their decision to enter into the Planning Agreement if they did not understand fully what it is they were voting on and in any case until after the Planning Minister publicly made her final determination and after Councillors had assessed and adopted the Precinct Plans.
Delfin urges Councillors to dismiss views of residents
Arthur Ilias, Delfin Project Manager, addressed the meeting and urged Councillors to dismiss the views of residents urging the protection of more of the site. He went on to claim a meeting occurred that day with Kristina Keneally the Planning Minister and that she assured Delfin that the NSW Government would not amend the zoning plan to protect any more of the site.
Residents Action Group ADI alleges undeclared vested interest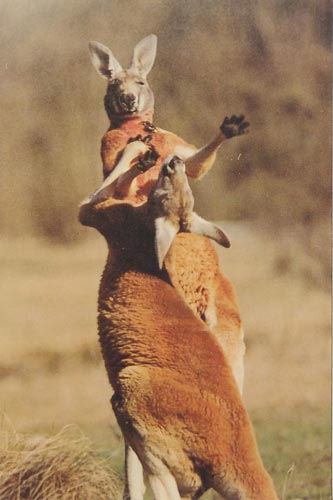 According to Geoff Brown, spokesman for the Residents' Action group, "Several Councillors who supported Delfin Lend Lease, including the Mayor, failed to declare a pecuniary interest. Council Officers presented a clearly misleading email to Councilors prior to the meeting from Peter Goth, a Dept of Planning bureaucrat, claiming the Planning Minister had limited authority to rezone and protect more bushland. Council officers also led councilors to believe there would be further community consultation on the Agreement and that there was also the spurious claim by Planners that the NSW Government may at any time put restrictions on how Councils can collect and use developer levies and therefore the need to rush and lock in this decision."
Brown claims that "The 6 Liberal Councillors who supported the developer voted in contradiction to NSW Liberal policy which since 2003 has been to seek a 100 ha reduction in Delfins housing development."
In his opinion, "This was one of the worst, most undemocratic decisions of all time. These Councillors had no idea what they were supporting and clearly wanted it that way."
Councillor Kevin Crameri alone stood up for Woodlands
"Only one councillor, Independent Kevin Crameri, voted against it. Crameri declared a 'non-pecuniary interest' in that he lived near the proposed development. Prior to the vote he stood up and peppered the council officers with questions on detail, eliciting very confusing responses."
Brown says Council appeared confused
Geoff Brown, who addressed Council for the Residents Action Group, states that these responses seemed to him to indicate that the Councillors had not gone into the matter seriously. On the morning after the Council meeting he said that it had appeared to him that the council were all confused.
"They showed no concern that in allowing the clearing of hundreds of hectares of endangered Cumberland Plain Woodland that they were pushing it towards extinction. They seemed to have no concern with locking ratepayers into a deal with a developer before they had even debated and adopted the Precinct Plans. They had no concern for the fact the Planning Minister had yet to make a final determination on public submissions calling for more of the site to be protected."
Mayor is himself a real-estate agent for the region and other councillors have pecuniary links
Brown gave his opinion that, "Jim Aitken the Independent Mayor, who heads the massive Jim Aitken and Partners Real Estate group, should not have voted as he will eventually make money from this development approval." He added, "I think that, arguably, Greg Davies the Labor Clr should have declared a pecuniary interest as he is employed by Diane Beamer the Member for Mulgoa and Delfin have financially supported the re-election campaign of Diane Beamer. The evidence for this is available from NSW electoral office. We intend to explore this dodgy approval process further. This is yet another sorry chapter in this planning debacle."
Residents Action Group will seek urgent clarification from Planning Minister, Kristina Keneally
"These Councillors did their parties a great political disservice and this may play itself out at the NSW Election. We will seek urgent clarification from the Planning Minister about her position as she told the Sydney media only a week ago she was considering protecting more of the site," said Brown.
Further Comment Geoff Brown 0431 222602
Source Media Release and interview with Geoff Brown
ADI Residents Action Group