#F8ECE0;line-height:120%;">

Undeterred by an apparent lack of evidence, international witch hunters are trying to convict Russia for the downing of MH17. Even more importantly, the witch hunters don't supply a motive for the suspect they have chosen. In this article I review the case for motives and likely suspects.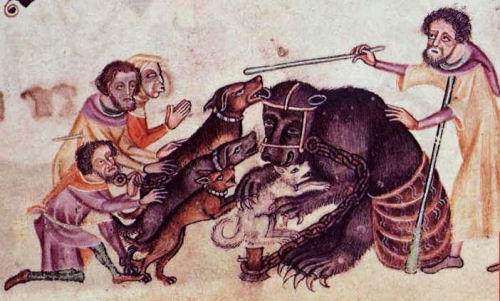 What gain could Russia have in shooting down an airline over East Ukraine?
There is no obvious motive and plenty of reasons not to.
The Kiev regime, the United States and the NATO countries do have a big motive, however. Their motive is obviously to justify arming up the Kiev Government by making it look as if the Eastern regions of Ukraine that don't want to accept the NATO backed Kiev regime, are being supplied with weapons by Russia. This would bring US/NATO that much closer to being in a position to invade Russia. It looks to me as if the US/NATO group want an excuse to do this, although the US would be the main driver.
If normal rules of assigning guilt were followed, then the Kiev regime would be the chief local suspect in this matter. They have the equipment capability. They have a past record of downing aircraft with such a weapon, a few years ago, and of dodging responsibility. (Siberia Airlines Flight 1812 ) They have been repeatedly bombing Eastern Ukraine, with widescale damage to civilian infrastructure, including hospitals, schools and homes, causing masses of refugees to flee to Russia. It is even suspected that they have actually used phosphorus bombs in recent attacks on Ukraine.
The United States would be an international suspect based on its record of acting on unproven allegations as excuses to start wars - as in the well-known ones of the 'incubator babies in Kuwait', the 'weapons of mass destruction' in Iraq and the 'chemical weapons' in Syria. It also has associations with local suspects in the Kiev regime. And it is now involved in several resource wars in the region, with the presumed aim of destablising oil-bearing countries and their neighbours and isolating Iran and Russia. Getting control of Ukraine fulfills part of this objective.
Russia, on the other hand, has practised a 'hands off' policy, encouraging negotiation rather than armed protest, conscientiously avoiding giving any excuse for more war. Allegations from the West are that it is actually interfering, supplying arms and actors behind the scenes, however no documentation of this is available. It is, however, easy to document the number of wars that the United States has started in the past 20 years in this region, well beyond its own borders. Russia, on the other hand, has not invaded anywhere in this time, arguments about Georgia and Crimea notwithstanding.[1]
Until the Kiev regime's persistent attacks on civilians in Eastern Ukraine, protesters were very careful to show that they were unarmed. The international public has direct documents to this effect, filmed and reported on the internet.[2] After tanks came in and shot at civilians and the Kiev regime started shelling East Ukraine, citizens began to arm in 'self-defense' forces.
What might the Eastern Ukrainians have to gain from attacking a civilian aircraft? Nothing, because that would endanger them by justifying interventionist forces from their enemies in US/NATO.
The incident, however, might have an unexpected silver lining because it will finally bring US/NATO and other foreign observers into East Ukraine and they might then see what the Kiev regime has been doing to East Ukraine citizens. The presence of foreign observers might also help to stem the military attacks on East Ukraine which the Kiev regime has been engaging in relentlessly. Although Kiev seems to be without shame, relying on a complicit western mainstream media to simply not report its war crimes, it might become a little more circumspect if observers on the ground increase. Then again, it truly seems to be such an out of control and immoral regime that even that might not stop it.
Readers might be interested in this excellent article about other occasions when militaries have been involved in shooting down civilian planes, and how these events were handled. Dylan Matthews, "7 times militaries have shot down civilian planes."
NOTES
[1]In 2008 Russia sent troops after Georgians attacked Southern Georgian towns and Russian peacekeeping forces there. There are also good strategic reasons for Russia's interest in Georgian affairs, in my opinion. See "What's in it for Russia? Georgia, Ossetia, & Caspian oil and gas". Regarding Ukraine, Russian troops were already present in Ukraine when the Crimean elections leading to secession occurred. They were there by agreement, in the same way that the US has bases all over the world. There had long been a Russian military base in Crimea. Crimea also had a separate administration from Ukraine. On this matter, Putin has said,
" in my conversations with my foreign colleagues I did not hide the fact that our goal was to ensure proper conditions for the people of Crimea to be able to freely express their will. And so we had to take the necessary measures in order to prevent the situation in Crimea unfolding the way it is now unfolding in southeastern Ukraine. We didn't want any tanks, any nationalist combat units or people with extreme views armed with automatic weapons. Of course, the Russian servicemen did back the Crimean self-defence forces. They acted in a civil but a decisive and professional manner, as I've already said."
Putin continues:
"It was impossible to hold an open, honest, and dignified referendum and help people express their opinion in any other way. Still, bear in mind that there were more than 20,000 well-armed soldiers stationed in Crimea.
In addition, there were 38 S-300 missile launchers, weapons depots and rounds of ammunition. It was imperative to prevent even the possibility of someone using these weapons against civilians. [I.e. there was a safety issue.](Source: http://eng.kremlin.ru/news/7034)
[2] Here are a few:
http://voiceofrussia.com/2014_04_25/Tense-standoff-unarmed-Slavyansk-vs-Ukrainian-tanks-LIVE-UPDATES-1154/
https://www.youtube.com/watch?v=8K3Qa750ZEI&feature=player_embedded#t=0
/http://www.counterfire.org/articles/analysis/17203-boris-kagarlitsky-on-eastern-ukraine-the-logic-of-a-revolta