In 2007 when the U.N. Food & Agriculture Organisation released its 400+ page report titled 'Livestock's Long Shadow' there was one little problem. It estimated the livestock industry's contribution of greenhouse gases at 18% while failing to consider at least 10 other ways in which this environmentally destructive industry contributes GHG. World Watch Institute reports a study showing that this industry actually contributes a whopping 51% GHG, meaning that shutting down fossil fuel industry is not going to be enough, given that livestock numbers are predicted to double in the next few decades.
Biggest Source of Emissions is Not Transport
If all the organisations claiming climate change is anthropogenic are serious why aren't they recommending that people adopt a plant-based diet?
According to the United Nations Food and Agriculture Organisation (UNFAO) report titled Livestock's Long Shadow,(1) 18% of greenhouse gases (GHG) come from the livestock industry, which is more than the entire transport sector (14%).
GHG From Livestock More than Reported
However this estimate was proved to be grossly underestimated by two environmental specialists at the World Bank, Robert Goodland and Jeff Anhang who estimated it is closer to a whopping 51%. Their report was published in a magazine of World Watch Institute (2). Because the UNFAO report excludes:-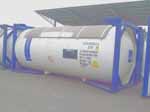 a) GHGs attributable to refrigerants used for livestock products, such as chlorofluorocarbons, hydrofluorocarbons, and perfluorocarbons. Most of these gases have a global warming potential that is hundreds or thousands of times stronger than that of CO2. Additionally, considerably more refrigerants are needed for livestock products than for meat/dairy/egg alternatives as well as the fact that byproducts are more numerous than those attributable to meat/dairy/egg alternatives.

b) first of all the UNFAO neglected to count not only the Co2 in livestock exhalation but also the fact that the CO2 exhaled by livestock may be larger than the same amount of CO2 emitted from any other industry because other industries emit CO2 with particulates (such as sulfates) believed to have a cooling effect that offsets CO2's warming effect, while breath has no such particulates.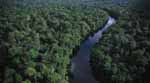 c) emissions attributable to carbon reduction foregone by using land to graze livestock and grow feed. A foregone reduction of any magnitude has exactly the same effect as an increase in emissions of the same magnitude. Carbon reduction available from land used for livestock and feed is the only feasible way to absorb a significant amount of today's atmospheric carbon in the short term.
d) the fact that FAO's own statistical division says that there were 56 billion livestock in 2007, not 21.7 billion which changes the figures substantially.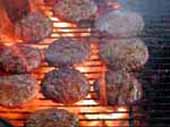 e) GHGs attributable to cooking livestock products. Meat typically requires cooking at higher temperatures and for longer periods than meat alternatives. Meat is often cooked using stoves, barbeques, and street vendors' facilities, which in developing countries are often fueled by charcoal or kerosene. These methods are widespread, highly inefficient and carbon intensive. They entail periods of heating and cooling for each cooking event, so are even more carbon-intensive per unit of thermal energy used than are coal-fired power plants.
f) GHGs emitted from livestock waste disposed in landfills or incinerators, either of which would emit significant amounts of GHGs.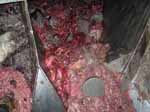 g) the fact that a large proportion of livestock products becomes waste in the form of bone, fat, and past-the-due-date spoiled products. This waste is converted into rendered products, in processes that typically use significant amounts of energy.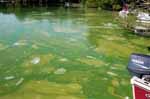 h) GHGs resulting from the disposal of some livestock waste in waterways, where it kills algae that absorb carbon dioxide from the atmosphere.

i) GHGs attributable to the production, distribution, and disposal of byproducts, such as products made of leather, feathers, skin and pelage, and their packaging. Additionally there are more GHGs used in the production of livestock byproducts than alternative products not made from livestock.
j) considering that the 2006 FAO report projects that the number of livestock will double within a few decades then GHGs from all other aspects of the livestock sector might double. So even if new feed for livestock was developed, manure was converted to biogas and was somehow affordable to the developing world and implemented, this would only mitigate a few percent of GHGs worldwide and with the doubling of livestock numbers the situation would be worse than today.
CLEARLY MAJOR PROGRESS IN REDUCING FOSSIL FUEL USE WOULD NOT ELIMINATE THE NEED TO REDUCE MEAT AND DAIRY CONSUMPTION.
Authors: Robert Goodland retired as lead environmental adviser at the World Bank Group after serving for 23 years. In 2008 he was awarded the first Coolidge Memorial Medal by the IUCN for outstanding contributions to environmental conservation. Jeff Anhang is a research officer and environmental specialist at the World Bank Group's International Finance Corporation, which provides private-sector financing and advice in developing countries.
Livestock Industry's Other Dark Side
It's time we shut down the livestock industry. Even if people don't believe in anthropogenic global warming there are other negative effects of the livestock industry, such as(4):-
* Uses 50% water used for all purposes
* Causes massive biodiversity loss
* Causes deforestation
* Water pollution from fertilisers and manure
* Hoofed animals cause soil erosion
* Contributes to world hunger
If each of us cuts back then eliminates entirely dairy and meat we WILL shut down the industry due to lack of demand.
How do I Adopt a Plant-Based Diet?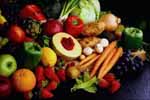 Online free recipes for a plant-based diet can be found at http://veganeasy.org/Recipes
Eating a plant-based diet is delicious, compassionate and gives human optimum health as humans are 100% herbivore.(3) Nothing to lose-the planet is worth saving!
PS Eating kangaroo is not the answer either.(5)
ELIMINATING ANIMAL PRODUCTS FROM YOUR DIET IS THE MOST POWERFUL WAY YOU CAN HELP THE PLANET IN OUR LIFETIME.
References
1. http://www.fao.org/docrep/010/a0701e/a0701e00.HTM
2. http://www.worldwatch.org/files/pdf/Livestock%20and%20Climate%20Change.pdf
3. http://www.waoy.org/26.html
4. http://whyveg.com/save_the_planet/
5. http://www.nokangaroomeat.org + http://www.stopkangarookilling.org