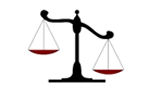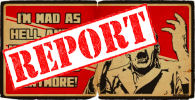 At the Planning Backlash and Boroondara Residents Action Group "Mad as Hell event" in Camberwell on Sunday 29th May, 2016, BRAG introduced the following draft Resident's Rights Bill. To indicate your support please email drostmary[AT]gmail.com. Among other things it calls for the setting of population growth targets within OECD averages. It thus nails a continuing problem of the moving target in previous population policy claims. Australia lacks a civil rights code, unlike Europe. Our civil rights used to be implicit in our publicly owned resources and services, like water, Telecom, and power. This draft Residents' Bill of Rights is truly impressive in its ability to identify gaps in Australian residents' rights.
Residents' Bill of Rights
We, the current residents of Melbourne, country and coastal areas of Victoria, call on the government and opposition at all levels to act to protect our homes, communities and cities from over-development.
WE REJECT:
The current trend of excessive population growth through the ever increasing levels of immigration.
The excessive influence of vested interests and lobby groups upon residential planning and government decision making.
The increasing densification of residential areas and the consequent impact on our infrastructure without commensurate infrastructure upgrades at all levels.
The continual changes to planning law and regulations that provides no certainty for the peaceful enjoyment of our neighbourhoods by the current and future residents.
The continual urban sprawl into Melbourne's green fringe and farming land.
We DEMAND:
• Population growth targets to be limited to sustainable levels based on OECD averages which is currently around 0.63%. (Australia's rate of growth is currently around 1.7% ).
• Infrastructure be upgraded to meet current needs and kept ahead of requirements to meet our cities population growth requirements.
• A bipartisan planning environment that provides certainty and protects residential areas against densification in any form.
• Councils to be the sole "responsible Authority" for issuing planning permits and building permits.
• VCAT's role to be confined to resolution of legal planning disputes and ensuring that lawful planning regulations are met.
• FIRB rules and penalties designed and strictly applied to prevent destruction of existing housing stock and neighbourhood character by foreign nationals.
• Expansion and development of regional cities and associated infrastructure to support population growth and lifestyle quality.
• Developer donations be deemed illegal with mandatory disqualification, forfeiture, or dismissal from or of any current or future development.
• Protection of current open space and tree canopy with requirement to retain or replace vegetation on all new or redevelopment sites.
• Government, at all levels, legally required to assess and protect the interests of residents ahead of developers' interests.
• All planning committees and reference groups must have at reasonable resident representation.
• Legislate to ensure permits can be refused where a poll of residents/owners living within 300m radius of the proposed development indicates objection by the majority of existing residents/owners.
• A national uniform code be developed to define minimum dwelling size, minimum open space per bedroom and maximum occupancy limits.
• Enforceable minimum Victorian building standards regulations administered by an independent authority.
• Any breach of a planning permit or building standards should result in a prosecution by the relevant authority or the State or local Government to ensure proper rectification
• Developers to meet infrastructure costs necessary for new developments including drainage, sewage, water supply, telecommunications, gas and electricity.
• Developers to be required to contribute to a general community/Council infrastructure fund, , based on number of bedrooms or estimated improved value of the property.
• Neighbourhood character, architecture and heritage requirements to be met by every new residential development.
• Establishment and enforcement of resident and visitor car parking standards, for new multi-dwelling developments, at the rate of 0.75 spaces per bedroom, for residents and 0.25 spaces for visitors.
• Character protection for heritage and traditional local shopping strips.
Published & authorized by PLANNING BACKLASH, on behalf of it's 250
supporting residents' groups in Melbourne, country & coastal areas.
PO Box 1034 Camberwell, Vic. 3124