Protectors of Public Lands Victoria Inc.:
General Meeting on "Population Growth and Car Usage in Melbourne"
Saturday 22 May 2010
Members and friends welcome.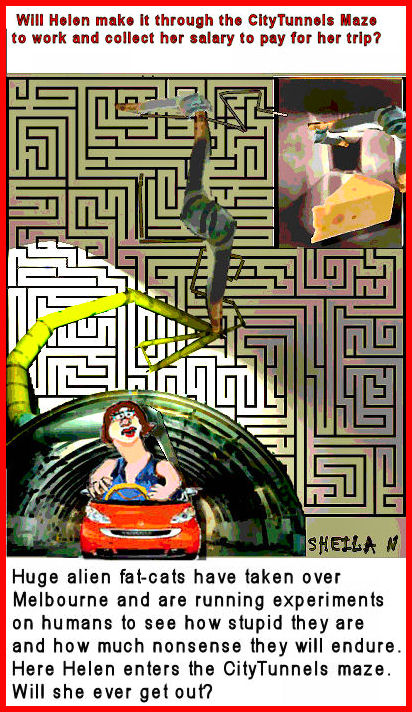 Ever wondered why you are increasingly being trapped in traffic jams and gridlock on Melbourne's roads? Ever wondered whether construction of monster freeways/tunnels will alleviate the problems ? Then come to hear our speakers and ask questions.We really need your support in holding a public meeting on this important topic.
Time: 1:45 pm for 2 pm start.
Date: Saturday 22 May 2010
Venue: City of Melbourne Bowling Club, Flagstaff Gardens, Corner of Dudley and William Streets, West Melbourne. (Opposite the Queen Victoria Market Car park)
Transport: Tram - William, Peel or Victoria Streets and get off at the Queen Victoria Market. Parking in Queen Vic Market metered car park opposite or on street parking in the neighbourhood. (Melways 2 F A2)
Speakers:
Dr Ernest Healy, Research Fellow of the Centre for Population and Urban Research, Monash University will speak on
"Population Growth and Car Usage in Melbourne."
We will follow up with short reports from PPL VIC representatives on advisory committees on freeway/tunnel road projects planned for Melbourne. I [Julianne Bell] am on the Community Reference Group for WestLink and Ian Hundley for the Hoddle Street Development. We are committed to getting feedback from the community to take back to the Community Reference Groups so would like comments about your concerns, either by email or at the meeting.

Note that in the Victorian Transport Plan (December 2008) the rationale given for construction of these major projects is to cope with unprecedented population growth.
A number of people have criticised PPL VIC for appointing representatives to these committees. We are of the view that it is essential to find out what's happening. If need be we can withdraw at any stage in the proceedings or write a dissenting report at the conclusion of the projects.
Afternoon Tea: All are welcome at the meeting. Stay to afternoon tea.
Contact:
Julianne Bell
Secretary
Protectors of Public Lands Victoria Inc.
PO Box 197
Parkville 3052
Email:jbell5[AT]bigpond.com