International Biodiversity Day May 22
Humans are appropriating too much water for their own needs and not leaving enough for the survival of other species, according to Sustainable Population Australia (SPA).
SPA National President, Ms Jenny Goldie, says that water is essential for all life, not just for humans.
"The more water that is taken from rivers and aquifers to supply humans for domestic use, industry and agriculture, the less there is for the myriad of other organisms," says Ms Goldie.

"Habitat loss or fragmentation, introduced exotic species and diseases, overfishing, and deterioration of aquatic environments due to eutrophication are all threats to inland aquatic biodiversity," says Ms Goldie.

"Both the world and Australia are suffering a biodiversity crisis. In New South Wales, for instance, the Macquarie Perch, once widespread throughout Australian rivers, has disappeared from the Lachlan River except in one tributary. In a few short years the introduced species, Red Fin, has annihilated not only the perch but possibly also the Yellow Spotted Bell Frog.

"Climate change – an outcome of human activities - is an additional threat to Australia's biodiversity. Large parts of the country will be desertified while other parts subject to extreme flooding. The effect on biodiversity is likely to be dire," says Ms Goldie.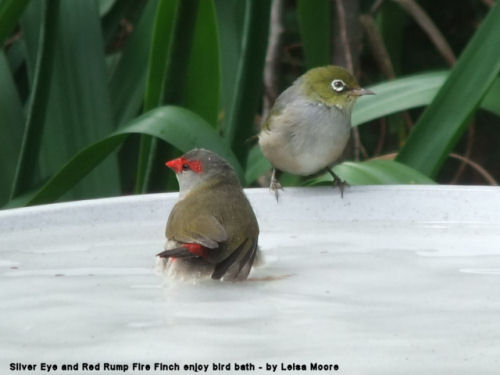 There are 7.1 billion humans on the Earth and it is likely there will be at least another two billion mid-century, mostly in developing countries, many of which are already experiencing water stress (when annual water supplies fall below 1,700 cubic metres per person) or scarcity (when annual water supplies fall below 1,000 cubic metres per person). All Arab countries are deemed water scarce; likewise 300 million people living in Sub-Saharan Africa.
"As still expanding populations take whatever water is available to grow food, other species will suffer. In parts of China, for instance, excessive pumping of groundwater for agriculture has caused trees to die, taking associated fauna with them."
Ms Goldie says that for the sake of biodiversity, population growth must end.