#F8E0E6;line-height:120%;">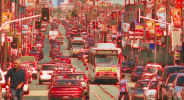 Federal Member for Wills, Kelvin Thomson, today said Monash University research which showed people in Coburg and Glenroy as vulnerable during heatwaves, highlights the need for more trees to be planted, and the risk from constantly adding more buildings.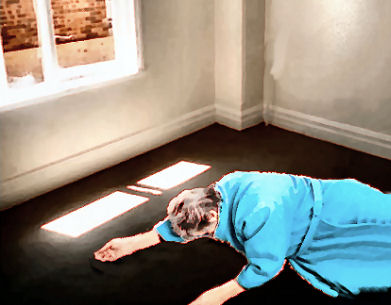 Fewer trees, more buildings, more sickness
"There is a clear association between areas with few trees, and increased concrete urban density, and increased vulnerability during heatwaves", Mr Thomson said.

"This has serious health implications and risks for local residents. The research shows
people living in high risk areas make up the large portion of hospital emergency visits and
ambulance callouts on extremely hot days. This raises the risk of sickness and death,
particularly for older residents".
Monash University's Cooperative Research Centre for Water Sensitive Cities (CRC), found
Melbourne's inner northern, western and south-eastern suburbs, are most affected.
The research found low-risk areas included the leafy eastern suburbs such as Toorak, Kew,
Glen Iris, Box Hill, Hampton and Beaumaris.
Tree canopies can mean difference between life and death
"According to Professor Wong, CEO of Monash University CRC, research shows daytime
shading provided by street tree canopies improves human comfort by significantly reducing
radiant temperatures. He says urban street monitoring has shown that during Melbourne's
heatwaves, a person's physiological equivalent temperature can be up to 18 degrees lower
near midday in areas with tree canopy shading", Mr Thomson said."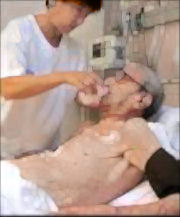 Call for Moratorium on tree removal; plant more trees; decrease concrete high-density
In light of these findings, Mr Thomson said Moreland Council should put a moratorium on the
removal of any more trees from public open spaces, parks, and nature strips across
Moreland, with the exception of trees that may be considered a threat to public safety.
Mr Thomson says Councils should investigate increased investment and resources to
proactively plant more trees.
"Trees have the ability to cool down our suburb. In light of the recent unprecedented
heatwave over January and February this year, Council should be working to increase the
provision of trees along our nature strips and public open spaces.

"We also need to cut back on the amount of concrete we are pouring into our community
through high density developments, and plant more trees instead."