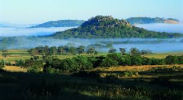 Report about last Monday's information session on Macedon Ranges Localised Planning Statement, which represents a disaster for Victoria's iconic Macedon Ranges, immortalised in the movie Picnic at Hanging Rock. Inside find the report plus planning attachments. This kind of thing is happening all over Victoria as the government tries to insert population growth into any and all communities, including country towns and regions, whilst continuing to cram more people into the cities in a population engineering regime.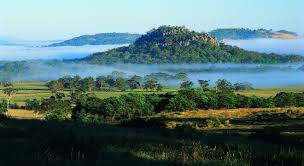 Macedon Ranges Residents' Association (MRRA) has updated its website (www.mrra.asn.au) with a report on last Monday's information session on Council's Localised Planning Statement. Council's LPS is a disaster for Macedon Ranges. It's not what the State government promised – to protect Macedon Ranges and keep Statement of Planning Policy No. 8. Macedon Ranges Council 's Localised Planning Statement does neither. This means that, without your help and ministerial intervention, the Macedon Ranges will lose what little protection they have, and be worse off than today.
MRRA has produced a Background & Action Paper about Statement of Planning Policy No. 8 (Clause 22.01 in the Macedon Ranges Planning Scheme); and what you can do to stop Council replacing SPP8's "must" policy, which has been in place for 40 years, with Council's "may" policy (draft LPS) – designed to support and facilitate substantial development of a size, type and in locations not supported in Statement of Planning Policy No. 8 (remember Hanging Rock?). A link to downloads, and submission and contact details, is available from the top of MRRA's Home Page (Statement of Planning Policy No. 8).
If you love Macedon Ranges' environment, landscapes, open spaces and rural character, thank SPP8 for them still being here. If SPP8 is lost, these values will also be lost.
What you can do:
• Read Statement of Planning Policy No. 8 (Clause 22.01) – compare it with Council's LPS "policy" (the difference will be immediately obvious).
• Make a submission to Council by August 8th (copy to all councillors): (1) rejecting Council's LPS, (2) telling Council to replace its policy with SPP8 policy and (3) supporting application of SPP8 policy (as the LPS) to the whole Shire.
• Send a copy of your submission to the Minister for Planning Matthew Guy, and Amanda Millar MLC. Tell them we were promised State policy protection and SPP8 - if the LPS isn't SPP8, it's not protection.
• You can also send a copy of your submission to the Shadow Minister for Planning, Brian Tee, and Joanne Duncan MLA.
• Ask candidates in the upcoming State election where they stand on SPP8 as State policy, and protecting Macedon Ranges.
• Tell your family, friends, neighbours and social media contacts how important this is, and ask them to make a submission.
• Write letters to local and Melbourne media.
Please circulate this to your friends, family, networks and contacts. It's important not only to Macedon Ranges but to Victoria. There's not much point saving Hanging Rock if the rest of Macedon Ranges falls to development.