To All Julian Assange Supporters: We are back "on the steps" again, today, Friday at 4pm to 6pm (E.S.T.) for the: 131st Julian Assange Sydney Town Hall Gathering.
We will be discussing how we have been raising awareness and support with Federal Politicians and assessing the composition of our new Federal Government as the final vote counting continues to reveal the new Labor Government's control in both houses of parliament and reminding them that this matter is currently POLITICAL & their ACTION is REQUIRED! PM Albanese & FM Wong can NOW PICK UP THE PHONE to Patel, Johnson & Biden! 
Just "DO IT NOW" will be our message, enough talk, time for ACTION.
After more than 14 years of Political Persecution, we will also be commiserating the 1,142nd day of Julian's illegal & immoral incarceration & torture in Her Majesty's Prison, BELMARSH.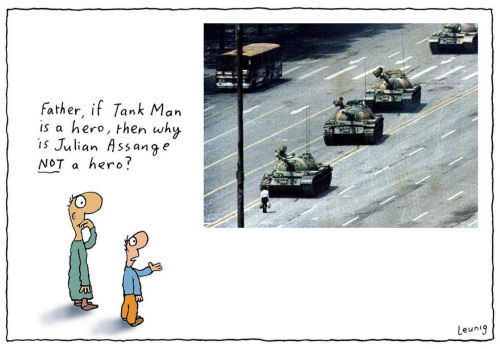 We will also be sending all our love and best wishes to Julian, in his 4th Year of isolation in Her Majesty's Prison, Belmarsh.
This ongoing, more than a decade long "Lawfare" is being used to discourage Investigative Journalism, worldwide.
Everyone is welcome to come and express their feelings.
cheers,
Tony
Topic: