I was talking to someone on the phone about something I had to do. She suggested that I go up and stay in The Lodge with Scott Morrison and work on it with him. She checked with "Scott" and got back to me immediately, that it was OK.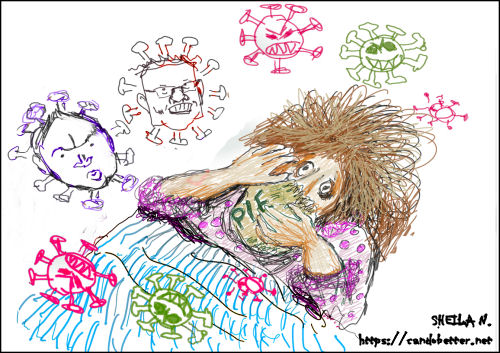 So I drove up to Canberra and pretty soon arrived at the front door of The Lodge. "Scott", who was expecting me answered the door and genially admitted me to a sort of foyer with seating and potted palms whose fronds floated overhead.
We immediately started talking about what we were doing together, which could have been running the country or making a submission about protecting the environment.
Pretty soon though, Treasurer Josh Freidenberg also arrived at the door, happily greeting both of us, seeming not to think anything was wrong.
I said to them "Look, I can't stay if both of you are going to be here."
They hesitated and made some smoothing noises about trying to work it out.
"Josh" said, "You've been vaccinated haven't you?" to which I answered, "Yes," but I said, "That doesn't really help in the situation."