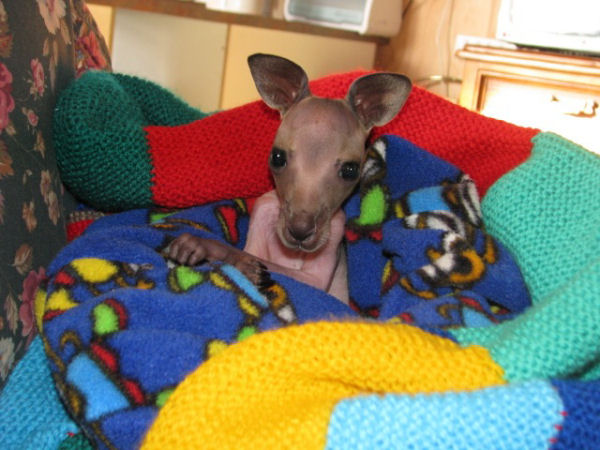 Photo by Stella Reid
Cooper
This little kangaroo has been named Cooper, after the little boy who found him on his way to school. "Cooper's mother was hit by a car and is now in heaven", reports Stella Reid of Wildhaven Wildlife Shelter. Wildhaven was totally destroyed in the February bushfires in Victoria this year (2009). You can read about it in "Steve Irwin's dad visits Wildhaven after Black Saturday bushfires".
Cooper's education
Cooper and Stella go for walks in the National Park and watch wallabies and wombats.
Where Cooper sleeps
At night Cooper lives in a shed, where he is warm and comfortable. I have a feeling that Stella and Allen live in the same shed with him, since their buildings burned down in the worst bushfires in Australian recorded history. I have not, however, been able to confirm this.
Stella says that Cooper knows what it is like to lose everything and still find love and hope.

"Happiness is a journey not a destination and together with my new family I begin that journey."