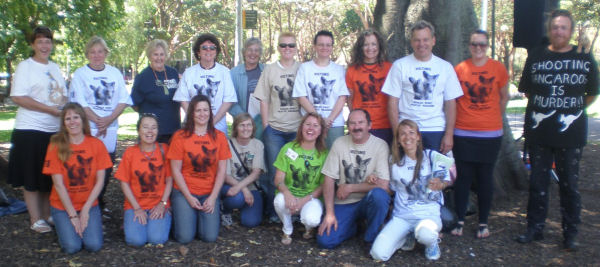 Photo: Rally participants
The National Kangaroo Awareness Day Rally, yesterday, 24th October, 2009 was organised by Gail Browning and attended by about 100 enthusiastic people, with many passers-by also stopping to listen to the speakers during the 2 hour rally in Belmore Park, NSW. Many people also took literature and signed the petition. All stickers and almost all t/shirts were sold.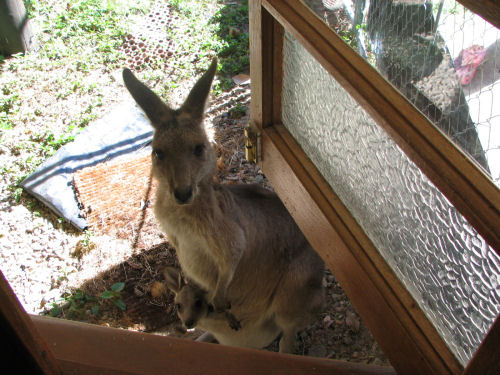 Photography by Wildlife carer Anne-Marie Dineen of "Ash", a kangaroo she rehabilitated who returned to visit with her joey, "Charcoal", recently.
MC, Anna Warick's speech revealed that she had put a lot of time and energy into her research for the kangaroos. She was able to add more information on several issues in between each speaker. Wildlife activists commented that she could have been mistaken for an NGO activist herself, due to her amazing knowledge of the kangaroo industry.
Nikki Sutterby impressed a captivated audience with her review of the facts and figures.