Peter Garrett last week announced $260,000 will be spent on an urgent bid to save the Orange-Bellied Parrot from extinction.
Under the Federal Government plan, captive populations will be boosted and extra feed and nesting options will be provided to encourage the 50 or so parrots left in the wild to breed.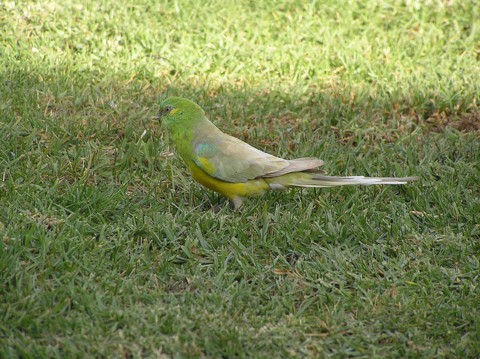 (orange bellied parrot: source Wikimedia Commons).
The Orange-bellied Parrot is a migratory bird, which breeds only in coastal south-west Tasmania and spends the winter in coastal Victoria and South Australia. In Tasmania it occurs in buttongrass moorland interspersed with patches of forest or tea tree scrub.
Ecologist Peter Menkhorst, a spokesman for an existing 15-member recovery team, said the wild population was expected to disappear in the near future, placing enormous pressure on a captive breeding program. He said breeding rates had declined, possibly because of food shortages linked to the drought. However, it is easy to blame "drought" when loss of habitat is the surest way to lose a species!