#C1FFC1;line-height:120%;">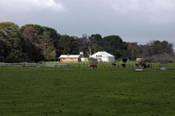 7:00pm Thur, 26 June 2014,
Public Meeting: Seaford Community Centre Meeting Room
. The Down's Estate is the former farm owned by Harry Down a famous whip and saddlemaker who had a store on Nepean Highway in Frankston. It is located on Wells Rd Seaford, opposite the motorcycle club track. Representatives from the different groups will be talking at this meeting about the proposals for the area around the house site of the former Down's Farm (approximately 3 hectares of the 20 hectare site). See inside for details.