Update footage on you tube:
"SMS and Facebook work really well. People discuss these matters all night. The next day they are organised."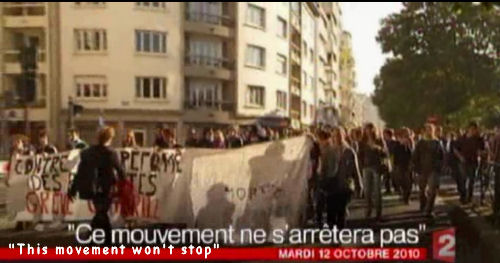 "Grève Générale" - Massive National Strike against raising retirement age in France
Between 1.5 and 3.5 million French people demonstrated in the streets against raising the retirement age on Tuesday.
The French can still really organise a democratic protest.