Broadcaster and Naturalist David Attenborough said in a speech to the Royal Society of Arts in London on 10 March, hosted by its president, the Duke of Edinburgh…....."...we can all see that every extra person is – or will be – an extra victim of climate change – though the poor will undoubtedly suffer more than the rich. Yet not a word of it appeared in the voluminous documents emerging from the Copenhagen and Cancun Climate Summits".
Why this strange silence? I meet no one who privately disagrees that population growth is a problem. No one – except flat-earthers – can deny that the planet is finite.
'Climate change is undoubtedly going to get worse; the only question is how much and how fast, he said. I believe that we somehow have got to prevent the human population from increasing as fast as it is doing.
Big population preferred over tackling climate change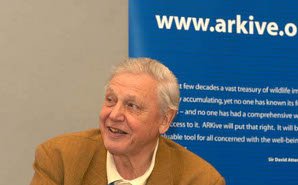 John Howard and Kevin Rudd were both advocates for large populations. Because a growing population equates to a growing economy, until you reach the tipping point of no return on environmental/climate change. No politician has the foresight to see this.