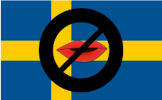 The term 'Stockholm Syndrome' was coined in 1973 after a bank robbery and hostage situation caused hostages to bond with their captors and helped them fight off those who were there to rescue them. Ironically, there is a new brand of the syndrome in the country where it originated – Sweden. Only, it doesn't involve a few hostages and hostage-takers.
The Australian Immigration Department has been left behind by other federal government operations in its monitoring of Australia's social media chatter.
Immigration was accused of ''spying on citizens'' and monitoring online political dissent after an internet row with a pro-asylum seeker activist last week, allegations the department denies.
Could we end up being gagged about immigration, as in Sweden?
People are complying with the destructive culture to avoid punitive action being taken against them. They are being held hostage not by empathy and sympathy, but by political correctness and laws against free speech.
In total, 115,845 immigrants arrived in Sweden in 2013, many from Syria and Somalia. The figure is the highest Sweden has ever had in a one-year period. The Swedish Parliament and Government aim to have a migration policy that protects the right to asylum, facilitates freedom of movement across borders within the framework of regulated immigration, and promotes needs-based labour immigration.
Citizens of the EU/EEA and Switzerland are entitled to live and work in Sweden without acquiring a work or residence permit.
Schools, law enforcement, jobs/unemployment, welfare and healthcare are being impacted by a heavily disproportionate number of immigrants causing problems and rising costs. It will mean the destruction of the welfare system in Sweden if this goes on. It's come to the point where the police refuse to respond to calls from certain areas, areas which incidentally happens to be filled with immigrants.
As a refugee you don't have to prove anything. This gives you the right to free healthcare, an apartment and free benefits for as long as you wish for and you don't even have to learn how to speak the language. Nobody's flooding Africa with Non-Africans and giving them free health care, affirmative action and special privileges.
(Paraphrase of the film)
When President Obama visited Sweden last year, he expressed admiration for the "Swedish model". This should make Americans, and the Western world too, nervous. A UN report says that in about 15 years, Sweden will be a third world nation, below Libya and Bulgaria. Swedes believe their country is "racing into the future" but critics warn that it's "racing to the bottom".
Sweden has been a laboratory of social experiments. They believe they are building a perfect society. They have been compared to other countries that have tried to build perfect societies, such as North Korea and the Soviet Union. If you don't like the way it's being done, you won't be shot like in North Korea, but your life could become very unpleasant very quickly.
A journalist visited the home of a professor who thought he made anonymous comments about immigration. Left wing hackers helped the newspapers track him down, and others like him. He was then exposed to the whole nation as being "racist". Another man, a manager was fired for views critical of immigration.
A cornerstone of their society is "multiculturalism". They have mass immigration from some of the poorest and most backward nations on Earth. Swedes who disagree with this plan, you are labelled "racist", "fascist" or even "Nazi". You must be "friendly" towards foreigners, and immigration. Once you are "proven" to be hostile to immigration, you are out of the game!
It doesn't matter that the model is failing, crime is increasing and standards in schools are plummeting. Jews are living in fear in some areas, and some migrants are fearful, but Swedes are supposed to learn from immigrants, not the other way around!
Assimilation is completely out of the question! "Assimilation" is a Nazi word in Sweden. Many Swedes have their opinions stifled in fear of being called a "racist". You could lose your job, no career, you might lose your family, There was a new newspaper to cover these issues, but Swedes were too intimated to have the newspaper "Despatch International" delivered to their homes. What if the neighbours saw it? They could think your were a racist, or hate Muslims! "Despatch International" now hangs on through donations.
Sweden has become a nation in which some newspapers are too dangerous to read. Parents warn their children not to participate in public discussions, not to express "radical" ideas about this or that, because they are afraid it will harm them. You can't solve problems because you can't mention the problems!
Sweden was a good, rich country, but while it won't become a third world country overnight, there's a risk that it will!
-----------------------------------------------------------------
In 2012, the World Economic Forum ranked Sweden as the fourth-most competitive country in the world. There is an image of Sweden as tolerant and liberal and a nation that take freedoms seriously, and appreciates the importance of liberty.
"In Denmark as in Sweden, says social editor Kaj Schueler, "it is sometimes argued that there are only certain things that should be said, thought, and debated when it comes to topics like feminism, Islam, immigrants, cultural differences, crime, and multiculturalism. If you do not take a politically correct stance on these questions, it is said, you are excluded from the media."
The Death of Free Speech in Sweden
The right to express and receive thoughts, opinions and feelings is an important right. And it is also important that it has been enshrined in Sweden's constitution.
Sweden has long had a law against 'objectionable or offensive behaviour' ( 'förargelseväckande beteende'). This law, which still exists today, was applied to anti-Semitic propagandists before the hets mot folksgrupp.
Hate speech in Sweden is now defined as speech that publicly and intentionally threatens or expresses disrespect or contempt for ethnic or other such groups by alluding to race, colour, national origin, ethnic origin, creed or sexual orientation.
Hate-speech laws, wherever they exist, are invariably justified in the name of protecting people. But what this means is that the state begins regulating peoples' everyday verbal interactions.
Assar Lindbeck has been Sweden's most influential economist during the post-war era, and is often referred to as "The Nestor of Economics in Sweden". Lindbeck was a leading member of the Nobel Prize committee 1969-1994. Assar Lindbeck points out that it is "clear" that Sweden cannot have open borders, since the welfare state cannot afford the strain of unlimited immigration. asylum seekers are ill-equipped for life in the high-tech Swedish society. Employment statistics show that over 60 percent of the new arrivals and their relatives have a very "rudimentary education", which means that many of them are actual or practical illiterates.
Two women in their thirties accused Assange of rape and sexual molestation during a high profile visit he made to Stockholm in 2010 – at the height of his website's revelations of US military attacks on civilians in Iraq. The WikiLeaks founder has long argued that the Swedish investigation is politically motivated and backed by Washington as a way to speed his eventual extradition to the U.S., where he says he would be tried for publishing thousands of classified U.S. government documents - using "rape" as a smokescreen similarly in the way they use "racism" for any criticism of immigration!