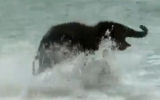 Magnificent, significant, relevant, a happy elephant ...

Thanks to Julia Hewett for sending us this film of an elephant playing ecstatically in surf in India.
Apologies and warning that it requires a facebook connection to see without ads, although you can also see it here on you-tube.
 
It is so rare to see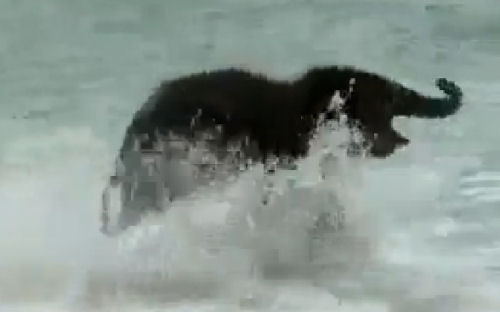 other creatures enjoying
the sea. In Australia, where
I live, even dogs can only
swim in the evenings with
their human friends.
Highways cut off access to
the sea for any non-human
creature that cannot fly.
Here is a film to remind us of what we are missing by transforming this world into a uniquely human one.