A potential memorial to the threatened destruction of Victoria's first and most important public land, these exquisite photographs by David Tatnall will be for sale at the exhibition in large formats. The proceeds are to go to help Royal Park's legal battle against the East West link tunnel which is the force that has placed Melbourne's defining park under threat. Photographs are also for sale on-line at the website http://www.thelastsummer.org.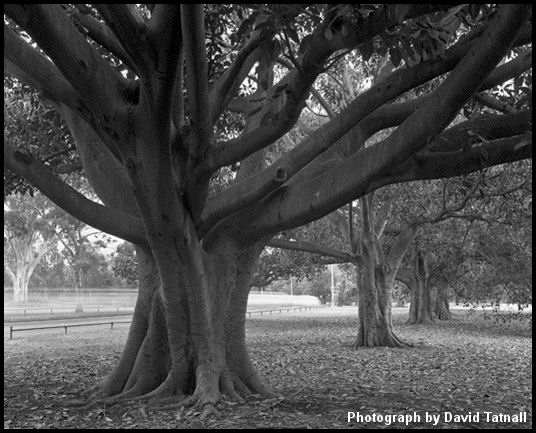 Royal Park: The Last Summer - Photographs by David Tatnall
The Last Summer project is a series of large format photographs made in the summer of 2013 – 2014 of Melbourne's Royal Park. Threatened by the massive East – West road project, this could be the last summer for Royal Park.
New photographs will be added to this website regularly during the final month of summer and into autumn 2014. Exhibition of photographs at fortyfivedownstairs gallery 11 – 22 March 2014. 45 Flinders Lane, Melbourne VIC 3000. See map at end of article.
Congratulations to the Royal Park Protection Group for all their work and for this inspired way of both fighting for and memorialising Melbourne's Royal Park.
Sponsored by Protectors of Public Lands Victoria Inc.
Contact: [email protected] Mobile: 0408022408