For an Australia going the way of the Philippines, we should take heed. Rural Filipinos are being murdered by real estate developers. Even those who survived the recent typhoons are being harassed by developers.Filipinos have been struggling for land-rights for centuries now, against colonisers. Although they are nominally a republic now, they are overrun by violent corporate forces, which are forcing them off rural land and turning it over to rich immigrants and housing estates. The history of the Philippines is another one where an idyllic Pacific island existed for centuries with low populations until colonisation.[2] The Philippines were invaded and ruled by Spain from 1821 until the end of the Spanish–American War in 1898, except for a brief period of British rule from 1762 to 1764. The Filippinos finally overthrew Spanish rule in August 1896, establishing the First Philippine Republic. In tragic irony, the United States took them over the next year as an outcome of the Spanish–American War. 1.4 million Filipinos died trying to defend themselves against the U.S. , in a war lasting six years until 1902. This period has been described as massive genocide perpetrated by the United States and also as its 'first Vietnam'. [1] The Catholic Church Has played a leading and shameful part in facilitating these problems since the initial Spanish invasion. Now the corporate developers of resorts and housing estates are continuing this scurrilous business.
How and why this rural land defender was killed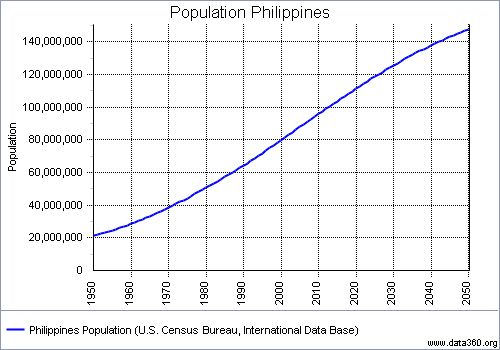 Article-obituary first published at http://focusweb.org/content/justice-ka-melon-and-his-family-stop-attack-peasants-and-peasant-leadersWe grieve with the family of Menelao (Ka Melon) Barcia, as we join the entire rural social movement in mourning the tragic and senseless killing of a peasant leader whose life was dedicated to the struggle for agrarian reform and social justice. We express our indignation towards the shameless perpetrators who committed this heinous crime.
Ka Melon Barcia, 58, was killed on May 2, 2014, at around 10 in the evening. He sustained four gunshot wounds, three on the chest and one on the head. Aboard an owner-type jeepney, Ka Melon with his wife, Maria Barcia, 55, and niece Romella Mallari, came from a neighboring town when two unidentified men riding a motorcycle ambushed them in front of a church at Sta. Cruz, Manibaog. Maria, 55, sustained two gunshot wounds in the leg and arm and is still in the hospital; Romella was wounded in her arm and leg. The two men tried to steal Ka Melon's bag which contained important documents of his local farmers' organization, ANIBAN-KATARUNGAN but Romella defended it and shouted for help. When people present in the scene rushed to their aid, the suspects fled.
Ka Melon, who served as the secretary of ANIBAN tirelessly and fearlessly fought to reclaim their 700-hectare lands being grabbed by real estate developers: FL Properties and Management Corporation/LLL Holdings, Inc. (FL/LLL), and more recently, by Ayala Land, Inc.. This land is located in the villages of Hacienda Dolores and Sapang Uwak, Porac, Pampanga. It was exempted from agrarian reform in 2006, despite being an agricultural area planted to rice, fruits, and root crops. More on this see http://focusweb.org/taxonomy/term/217
The assassination of Ka Melon, regarded by many as a person of commitment and principle, is the latest attempt to sow fear and to push farmers to give up the fight for agrarian reform. For years, farmers of Hacienda Dolores have experienced systematic harrasment and violations of their human rights—from verbal threats, physical attacks and intimidation, to criminalization, forcible eviction, destruction of crops and other properties, killing, and enclosure of the land, in which more than 200 farmers were refused entry into the lands they have tilled for years. ANIBAN's president and the village captain Tony Tolentino has also been charged with different criminal cases.
Ka Melon's murder is the latest episode in the unabated killings of farmers fighting for their lands. The increase in human rights violations, land enclosures and landlord impunity in the countryside has been happening in the context of the Comprehensive Agrarian Reform Program's looming 'death' and uncertain future. These atrocious acts might well be the new form of land dispute resolution of corporate land grabbers and government.
We add our voice, in the most emphatic way possible, to the public outcry against this brutal and senseless killing.
We call on the Philippine government, especially the Commission on Human Rights, Department of Justice, and the security sector, to have a sense of urgency and immediately order an investigation of Ka Melon's killing, file appropriate cases against the perpetrators, and investigate why up until now, there is still no police blotter of the incident. We urge Philippine President Benigno Aquino III to lead the search for the truth and justice and put an end to these atrocious acts and other cases of human rights violations.
We call on the Philippine authorities to stop the land grabbing of agrarian farmlands and ensure the continuity, effective implementation and completion of the agrarian reform program as guaranteed by the country's Constitution. Restore the farmers' rights and control over their lands.
In the Philippines and elsewhere, small and peasant farmers produce much of the food and nurture the world's collective ecological wealth. An attack on peasants is therefore an attack on society. This must be condemned in the strongest possible way by all.
We hold the Philippine government accountable for the rising incidence of extra-judicial killings and landlord and corporate impunity in the countryside. They must be investigated and punished under the law if found responsible for the death of Ka Melon and of other farmers and advocates of agrarian reform
Many have been widowed and orphaned by the continuous and seemingly unending killings of peasants and farmer leaders. We continue to hope that justice will be served.
Justice for Ka Melon and his family!
Stop land grabbing!
Save agrarian reform!
NOTES
[1] E. San Juan, Jr. (March 22, 2005). "U.S. Genocide in the Philippines: A Case of Guilt, Shame, or Amnesia?"
[2] Aram A. Yengoyan describes the easy ways and low density of the swidden farming Mandaya people in the Philippines in, "The effects of cash cropping on Manday land tenure," The Philippines, Chapter 13 from Ron Croncombe, Ed., Land Tenure in the Pacific, OUP, 1971