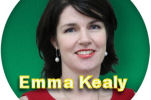 National Party member for the Victorian seat of Lowan Emma Kealy has called on the state government to extend a kangaroo culling trial to West Wimmera Shire.
(Click link to vote on poll).
The government introduced a two-year trial to cull kangaroos for pet food in 2014.
A State Government trial involving Ararat, Horsham, Northern Grampians, Yarriambiack, Southern Grampians and Pyrenees local government areas is due to conclude in June.
Ms Kealy wants to see the program introduced permanently or the trial extended to include West Wimmera Shire. "It's created 12 jobs at the Hamilton abattoirs, where they are processing the meat for pet food," she said.
This article was first published by the Australian Wildlife Protection Council.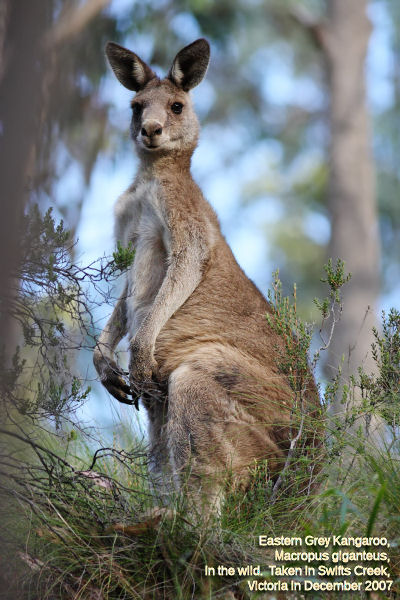 Ms Kealy wants to make it permanently open season.  "Culling" should be for old, or sick, animals.  This would not be a "cull", but be a slaughter.  It would be all out war against our Australian animal icon.
The trial had only occurred in areas where kangaroos were in plague proportions.   Since the start of these trials the number of permits has increased dramatically, from 30,000 per year, to 70,000 and now 100,000, probably in an effort to justify the slaughter.

Ms Kealy said while there were environmental concerns about the issue, the trial had only occurred in areas where kangaroos were [purportedly] in "plague proportions".
To soften her killing plans, Ms Kealy said shooters were trained to kill kangaroos with a single shot to the head to make the process as humane as possible.  That's almost impossible, due to the size of the head, and the accuracy needed!
AWPC member, Šime Validži?, says that:
…kKangaroos are not in plague proportions but their populations are self-regulating. They are not "the environment" to be "managed" but native, sentient beings who have the right to live in their native homeland. It is humans who are spreading into the habitats of native species.  Australia has the worst record in the world when it comes to species extinctions and it is the result of genocide against indigenous peoples. Since I did not wish to be part of such a country, having emigrated to Victoria, Australia with my parents in 1970, I returned to my country of origin, Croatia, in 1992 and encourage others to do the same. I never saw a kangaroo in the wild even though I travelled a lot and did some farm work, picking potatoes and peas.
I was unable to find the poll on that page. Was anyone able to find the poll and to vote? - Ed