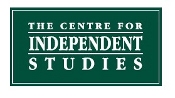 Adam Creighton and Oliver Marc Hartwich
Centre for Independent Studies: 2011
The report is about local councils being at the coalface of population growth. Their ability to adequately provide basic infrastructure for more people will affect how Australians perceive the costs and benefits of population growth.
See also: Stop beating about the bush and talk about Big Australia in Sydney Morning Herald of 4 Aug 2010. Includes broadcast talk by Ross Gittins on Julia Gillard's election promise to reduce immigration
Australia's Angry Mayors: How Population Growth Frustrates Local Councils
Population growth affects a council's budget. It usually results in extra revenue from charges and rates, but it also requires extra investment in infrastructure and increased spending on services. If we want to find out how local government is predisposed to dealing with population increases, we need to understand how extra revenue and extra costs play out in practice.
A report in the local Leader newspaper, Wednesday 17th July:
RATE RISES HIT HOME HARD
Homeowners will soon receive their council rates notices and the news won't be good.
No council across Melbourne has managed to hold its rates increases at the 2.5 percent inflation mark.
In contrast, several shires in regional Victoria say they will achieve a rates increase at or below inflation.
Across Melbourne, the hardest hit ratepayers are in Nillumbik. They will pay an extra 9.95%, an average rise of $210.
Budgets will also be stretched in Banyule, where rates will rise 7.95 per cent, or $110, and Casey rate are going up 7.5per cent, or $114.
Moreland is the best performer and has managed its lowest rise in a decade - 2.9 per cent, or $41. Others to get the tick of homeowners approval are Bayside and Glen Eira (both up 3.5 per cent) and Whitehorse at 3.9 per cent, or an average of $49.
Maroondah is to be commended for chopping its expected rise from 5.6 to 4.9 per cent, acknowledging that its residents were doing it tough.
As rates and household bill continue to to rise faster than inflation, councils must do more to explore hardships and relief programs.
Researchers conducted an online survey of all 558 local governments in Australia (mayors and chief executives). The survey comprised 18 questions. Four key findings emerged from the 120 valid responses (or 21.5% of the entire sample):
• Local governments have been raising property rates to meet the costs of population growth.
These rises are more likely in more populous and rapidly growing communities.
• Almost one-third of respondents, particularly larger councils, said population growth was damaging their bottom line, and that they were concerned about upgrading infrastructure.
•About 80% of respondents use developer levies to help pay for the costs of population growth.
Levies are used more widely by larger councils, and particularly in NSW and Queensland.
•Only a fraction of respondents thought their existing revenue mechanisms were wholly adequate. Indeed, more than half of the respondents in NSW and Queensland said the current setup was not satisfactory. Overwhelmingly, local councils think better access to ongoing revenue streams would alleviate some of the pressures of accommodating extra population.
Former US Speaker of the House Tip O'Neill once famously said, 'all politics is local.'
No sector exemplifies this better than population growth. As population grows, people require new houses, schools, health services, roads, and waste management facilities. A growing population in Playford has to be addressed in Playford. If Queanbeyan needs a new school, there is no use building one in Mount Barker.
Alexis De Tocqueville, the great French liberal writer, observed with envious approval the success of local governments in New England in the United States when he toured there. He wrote in the 1830s:
The strength of free peoples resides in the local community. Local institutions are to liberty what primary schools are to science; they put it within the people's reach; they teach people to appreciate its peaceful enjoyment and accustom them to make use of it.
Council Rates
Local governments obtain much of their revenue from rates, a form of land tax levied on the unimproved value of land within the local government jurisdiction paid directly by landowners. About 80% of local government revenues come from rates, fines and user charges for use of local services. The easiest way for councils to collect taxes is to base them on land value.
Despite the economic boom in Western Australia and Wanneroo, the city does not generate enough revenue to build extra infrastructure for its growing population. Residents are already dealing with more traffic, loss of amenities, and crowding of public services—and yet they are being asked to pay for accommodating more people. The local council raised its rates by 6.9% in its 2010–11 budget.
Altogether, a majority of councils increased rates to deal with population growth. There were, however, some variations among states.
Unsurprisingly, the degree of population growth influenced the use of rate hikes. The stronger the population growth, the more likely rates were increased to cope with it. Larger councils were more likely to increase rates, while smaller councils were more reluctant.
Population growth's bottom line effect
The financial effects of population growth on a council's bottom line are ambiguous. Councils face higher costs associated with providing infrastructure and services for extra residents, but earn more revenue through increased rates and additional grants from state and federal governments.
More than half the survey respondents believed that population growth had a positive net effect on their council's bottom line, citing the long-term benefits of population growth over the significant short- to medium-term funding shortfalls.
Smaller councils believed that the positive financial effect of population growth outweighed the costs of development. With bigger councils it was the reverse.
There is no perfect solution to the concerns that local governments have about their ability to finance the costs of population growth. Government, of whatever size, will always desire more funds. Council rate revenue, however, comes after new population, and is not sufficient to cover larger upfront capital costs that a surge of new residents requires. Moreover, rates may not increase very much if the new population is housed in higher density residential apartments
and rates are levied solely on the value of land.
Their results indicate that mayors and senior management of local governments believe financial constraints are impeding their ability to manage the inflow of people. Almost one-third of our survey respondents believe additional migration is a net cost to their budget.
As a result, councils are increasing their rates, penalising existing residents—hardly an inducement to embrace change—or using developer levies, which push the cost of new development wholly onto developers and potential residents.
Australia's Angry Mayors: How Population Growth Frustrates Local Councils