Professional growth spruiker, Bernard Salt of KPMG, says that 80% of Australia does not want population growth. ("Straightening out Bananas", Property Council Congress, 2011) So how come we are being swamped?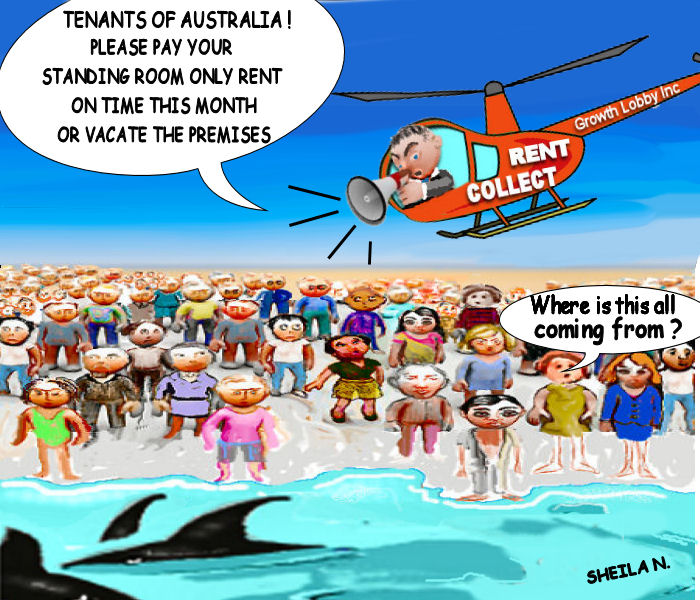 There is a theory to explain how unpopular and costly policies survive in a 'democracy' when the benefits are focused among a few people who can organise to protect those benefits, whereas the costs are diffused among many people thus difficult to recognise and organise against. This theory explains why 80 % of Australia does not want population growth for good reasons like the cost of housing and the wrecking of the environment, but we still have it because the Growth Lobby makes billions of dollars (not just millions) out of it. (See Chapter 5 of Sheila Newman, The Growth Lobby and its Absence.)
The cartoon illustrates this, as an organised and wealthy rent-collecting Growth Lobby Inc. swoops with a helicopter, while people look around them, confused about what's happening.