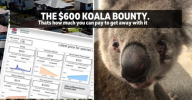 How much is a Koala worth? $600. We wish we were making this up but this is what you can pay per Koala to offset impacting their habitat. Where does the money go? Not to the animal rescuers who are picking up the pieces.
Australia's best environmental journalist Michael Dahlstrom (Yahoo) has today written something that pretty much shocked us. Property developers can pay money and absolve themselves of guilt. That money doesn't go to saving those animals. It's an "offset"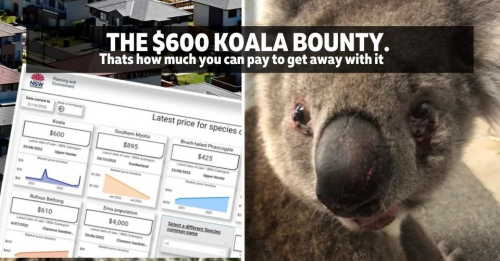 You need to read about it here. https://au.finance.yahoo.com/.../anger-as-aussie...
None of that money goes to overworked wildlife rescuers. None of it pays for new places to go to and new habitats. The Guardian is asking "where does it go?"
$40m has apparently gone in offsets and that certainly doesnt go to the people picking up the pieces in NSW.
https://www.theguardian.com/.../enormous-sum-of-money-40m...
We've just linked these two stories, you can join the dots yourself. Why is this ok . . and if this is the price of progress. Why is that funding not going directly back into the care and support of these animals.
This post was from
Stodesrnop115 ghel04Mc83f41 m4oervfu P2l1: aN9tgfl6cm67u2b4m  ·