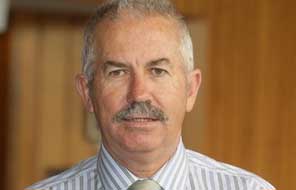 A lot of people have concerns about the General Manager of Tweed Shire Council, Mike Rayner, and his Director's role with World Rally Australia Pty Ltd.
Alex Mitchell, a journalist writing at Crikey (11/3/09) said that the Department of Local Government director-general Garry Payne gave permission for Mr Rayner to join World Rally Australia Pty Ltd board of directors.
Mr Rayner denies he has a conflict of interest. Some Tweed Shire Councillors, Garry Payne (apparently) and maybe even some lawyers agree. But from the perspective of local residents who are outraged on a number of fronts this is a blatant subversion of process.
Following the Daly Inquiry in 2005, administrators were appointed, and administrators appointed Mr Rayner as general manager. Has director-general Garry Payne given permission to Tweed Shire Council's General Manager to take a director's role with a Pty Ltd business which is subject to development approval by Tweed Shire Council?
Is director-general Garry Payne's permission concerning Mr Rayner's position with World Rally Australia Pty Ltd in written or verbal form?
In relation to Mike Rayner, residents object to:
Rayner's involvement with World Rally Australia Pty Ltd
Rayner's dual role
Council's involvement with the preparation of the World Rally Australia development application
Rayner's influence over Council Staff and the processing of the World Rally Australia development

application (referred to as Rayner's 'mushroom farm' by deputy mayor of a nearby shire)

the loss of publicly paid time when Rayner is engaged with World Rally Australia and not attending to Tweed Shire duties.
World Rally Australia has its offices within the Tweed Shire council premises and until recently had free publicity on their council website
that there has been no public consultation process even though Rayner was approached by Repco Rally Australia 2 years ago
How can we be confident of Tweed Shire Council's ability to be objective in processing the DA for this event when there is such an obvious conflict of interest?
This proposed motor rally is for up to twenty years. I wonder how long Mr Rayner may be a director with World Rally Australia Pty Ltd, and can Mr Rayner's non-remunerative status change? Can potential future rewards, or current bias, cause undue influence?
This proposed motor rally is fundamentally wrong (conceptually, environmentally, socially and economically) for Tweed Shire, dubbed the 'Green Cauldron' and the process of its unfoldment, including Mr Rayner's over-involvement, is unethical.
We are calling for Mr Rayner to step down not only from his position with World Rally Australia but also from his position as General Manager as residents have lost confidence in his credibility. The Tweed Shire Council has more than its fair share of corrupt councilors as in recent years when the entire council was sacked.
Time for an FOI, methinks, and a whole lot more noise from locals rejecting this ridiculous rally.
What you can do: Attend protest march in Murwilumbah from Knox Park to Council chambers at 3pm, 19th May, (if raining, 4pm at council, with council meeting starting 4.30pm). Contact no.rally[AT]yahoo.com.
See also: "NSW spin doctors find another frog to save" by Alex Mitchell in Crikey of 11 Mar 09, "Kyogle residents fight World Rally motor race" of 7  Mar 09.