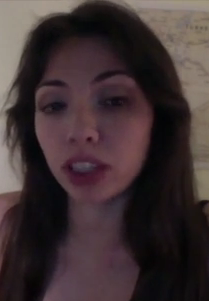 For other information about Syria, visit the
Syrian Arab News Agency
(SANA),
Syria News
,
PressTV
,
Global Research
,
Russia Today
,
Voltaire Net
, ...
See also :
Geneva II: US Orwellian subterfuge – Al-Qaeda acts as America's boots on the ground in Syria
, 21 Jan 2014 by Ajamu Baraka on
Global Research
. For English language
videos
, visit
Syria News Press
,
Syrian TV
.
Misreporting:
Photographs depict [government] war crimes in Syria: prosecutor
by David Mark on ABC's
PM
program - never retracted, even though claims have been
shown
to be
fraudulent
.
After years of openly arming al-Qaeda extremists, firstly in Libya in its war to overthrow the government of the late Colonel Muammar Qaddaffi and, secondly, in Syria against the government of
President Bashar al-Assad
, the Obama administration and its mainstream media mouthpieces have since turned this reality on its head and are claiming that the Syrian government is arming al-Qaeda.
With her usual rigour, the
Syrian Girl
compares these claims with known facts and logic in her YouTube broadcast.
Be sure to watch the
next Syrian Girl video
in which she will dissect the recently concluded
Geneva 2 conference
and the media reporting of it.