This 21:09 minute video debate has beenc republished from Attack on Freedom of Speech (19/4/19) | PressTV (but see note below - Ed).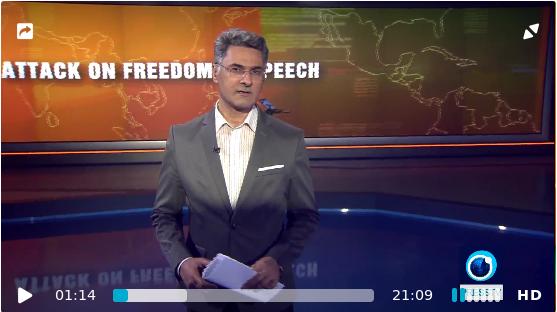 This edition of The Debate, Press TV hosts discussions about Google's denial of access to Press TV's YouTube and Gmail services. Brecht Jonkers, historian and journalist, and Karl Grossman, professor of journalism at the State University of New York, exchange views about freedom of speech.
Note: Unfortunately, we can't make the embedding of this video work. So please follow this link or click on the image to watch the debate on PressTV. - JS
UPDATE: Press tv have changed the embed code, so we can embed now. Problem is it is rather large.