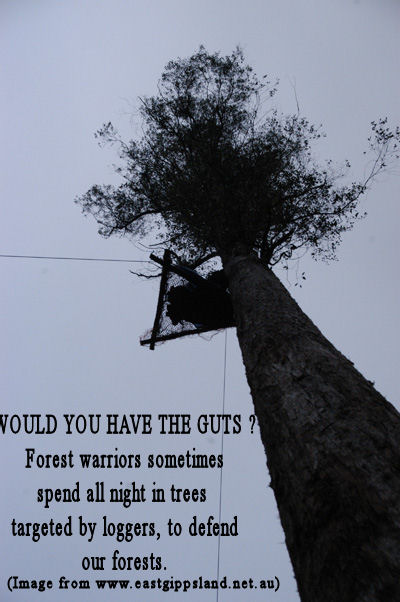 Click picture for video.
The recent Auditor General's Report on the incompetence of the Victorian Government's wildlife statistics collection and maintenance mean that the Victorian government could not logically have the authority to make decisions about sustainable forestry where local fauna habitat is affected, in the opinion of this candobetter.org writer and environmental sociologist. Because of this, it seems to me that Environment East Gippsland has clearly won its case in advance. It will take years, decades, maybe half a century for the Victorian government to repair its statistical collection. But will the judges be aware of just how bad the government's information is? We have to make sure that they do by making this information so well-known that it cannot be avoided. So please pass the link to the Auditor General's report around.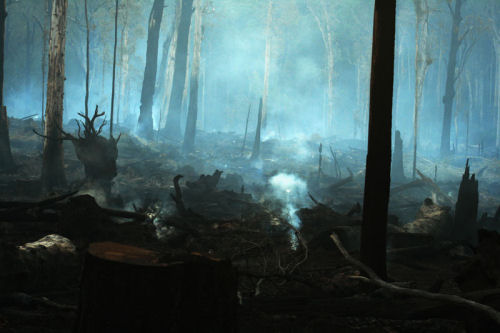 Brown Mountain Court Case
Environment East Gippsland's (EEG) lawyers are working overtime getting the case and expert witness reports prepared for the court case which starts in just over 4 weeks. It will be at the Sale County Court (Supreme Court does regional hearing). EEG people have been offered some accomodation but could probably use more.
The case could blow out to over the two weeks set aside for it. The forest-related Acts can be complex so loads of paperwork needs to generated. EEG volunteers are still flat chat trying to raise more funds to ensure they can cover the immediate costs. Meanwhile Brown Mountain's wildlife is getting around the old growth forests in peace. Volunteers are still maintaining spy cameras trying to get more critters on film.
Arrests of Wildlife Warriors
The summer season for protesting by our very own Avatars in old growth logging areas is happening with 5-6 brave and ethical people arrested on summons so far. The forests being targeted have been up in the Bonang River headwaters on the Errinundra Plateau. Currently between 20-30 people at the
camp here in Goongerah. VicForests response is to say protesters have stopped important machinery from being used for fighting fires. This is untrue.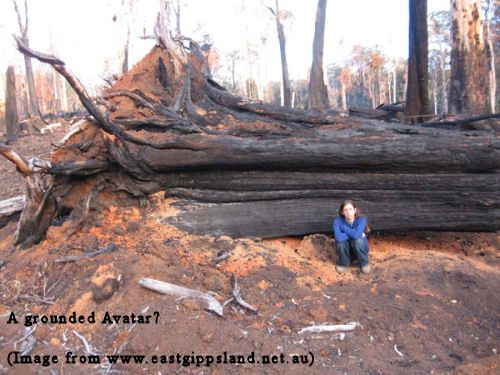 Could I recommend the film Avatar as an example of what our Wildlife and Forest Warriors in Australia are defending and the forces that seek to destroy it? Brown Mountain, as you can see from the photos, has amazing huge trees and is a different and beautiful world. Searching for economic growth through these limpid havens is like searching for Unobtainium. It is a gross act.
Rob Quantok will donate half profits from regional performance to EEG
The very kind and funny actor, Rod Quantock is holding his "Bugger the Polar Bears – this is serious" show at Warrandyte on Sat 20th Feb 7.30. Bless him!
Half the profits he raises will be donated to EEG to help with our costs. Tickets $30. Ph: Ingrid 9870 8378 for details. (will send more details soon).
Help with art-programs needed on website
To help EEG's marketing and fundraising they would love the help of someone who has a good grasp of Photoshop or other image programs – to put a hand and an old growth forest together on their website.
Editor's comment:
Did we all forget again this year to nominate Jill Redwood and Rod Qantok (along with Julianne Bell, Jill Quirk and Mary Drost) for the Australia Day awards? Try to remember next year. Maybe we should have our own awards.