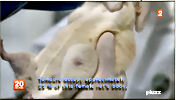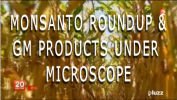 A French university study on long term toxicity of a Roundup herbicide and Roundup tolerant maize reports alarming results. Multiple mammary tumours and huge increase in death rate in 200 rats over two-year study. French government taking study very seriously. Scientist leading the study reports persecution by GM industry advocates. The study abstract has been published at the end of this article. These new findings threaten business as usual reliance on GM products by population growth lobby.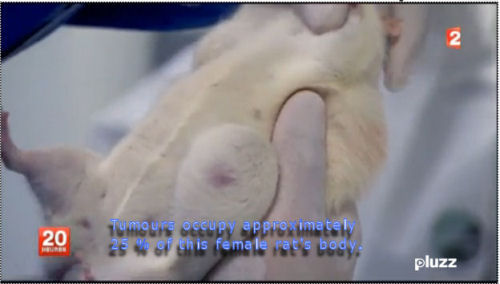 French long-term study: rats nourished with GM foods over a period of two years show massive increase in tumours.
The study was: "Long term toxicity of a Roundup herbicide and a Roundup-tolerant genetically modified maize," published in Food and Chemical Toxicology, http://www.sciencedirect.com/science/article/pii/S0278691512005637. The authors were Gilles-Eric Séralini, Emilie Claira, Robin Mesnagea, Steeve Gressa, Nicolas Defargea, Manuela Malatestab, Didier Hennequinc, Joël Spiroux de Vendômois, involving Caen University Institute of Biology and the University of Verona Department of Neurological, Neuropsychological, Morhphological and Motor Sciences. The study abstract has been published at the end of this article.
The French study, widely reported on French radio and television yesterday, fed 200 rats genetically modified foods for two years - the life-time of a rat. Apparently this is one of few or perhaps the only study over such a long period, where most studies on rats only go for about three months.
Multiple mammary tumours and huge increase in death rate
In females after 13 months there were multiple mammary tumours. The report on Journal televise France2 showed a female rat with three huge tumours occupying about one quarter of her total body weight. In males after the same period, there were liver and kidney tumours or abnormalities.
The results are said to have shocked the scientists conducting the study. They appear to show unequivocally that consumption of a lot of genetically modified food has major impacts on foetal and adult health for rats, so why not for humans? There increases in cancers and deaths were huge.
Journalistic coverage shows a field of genetically modified sweet corn with a commentary, "Is this corn a poison? The results of a study say that it is."
France will push in Europe for much stricter controls over permissions to the GM industry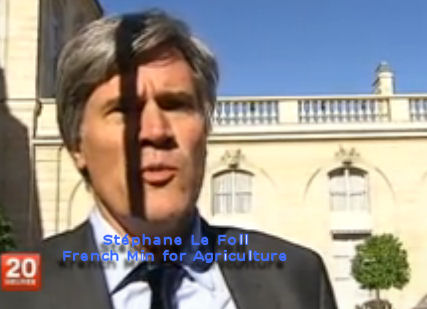 In France, since 2008, a moratorium prevents the cultivation of genetically modified foods, but does not prevent importing them in products used to nourish food animals and for use in pastries and other products. The French government appears to be taking the risks very seriously. The French Health and Saftey Office has been delegated to report on the matter. French Greens have demanded urgent action and the French Minister of Agriculture, Stéphane Le Foll, says he will take the study up with the European union for much stricter appraisal and control of genetically modified industry activities.
Gloves off
A Monsanto spokesperson has said that it is too early to comment on the study results, which are as yet not well known.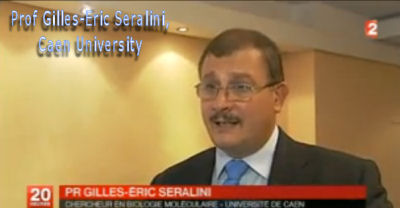 Eric Seralini, the scientist heading the experiment said that they had pushed further than previous experiments testing the impact of a genetically modified food and pesticide. He is described as living in comparative isolation and conducting his work in comparative isolation and having been subjected to a lot of pressure - criticism and restrictions on funding - from the GM lobby, which is very very influential and wealthy.
The two year study now has to be reproduced to show that it is truly valid and this will (naturally) take at least two more years. The scientist who headed the study was known for his scepticism about the safety of genetically modified foods, which means that he was independent of the GM lobby, but also that the GM lobby will probably try to accuse him of bias. The GM lobby has multi-billions of dollars riding on discrediting the results of Seralini's work.
Abstract for the Roundup rat study mortality
"Long term toxicity of a Roundup herbicide and a Roundup-tolerant genetically modified maize."
"The health effects of a Roundup-tolerant genetically modified maize (from 11% in the diet), cultivated with or without Roundup, and Roundup alone (from 0.1 ppb in water), were studied 2 years in rats. In females, all treated groups died 2–3 times more than controls, and more rapidly. This difference was visible in 3 male groups fed GMOs. All results were hormone and sex dependent, and the pathological profiles were comparable. Females developed large mammary tumors almost always more often than and before controls, the pituitary was the second most disabled organ; the sex hormonal balance was modified by GMO and Roundup treatments. In treated males, liver congestions and necrosis were 2.5–5.5 times higher. This pathology was confirmed by optic and transmission electron microscopy. Marked and severe kidney nephropathies were also generally 1.3–2.3 greater. Males presented 4 times more large palpable tumors than controls which occurred up to 600 days earlier. Biochemistry data confirmed very significant kidney chronic deficiencies; for all treatments and both sexes, 76% of the altered parameters were kidney related. These results can be explained by the non linear endocrine-disrupting effects of Roundup, but also by the overexpression of the transgene in the GMO and its metabolic consequences.

Highlights

-A Roundup-tolerant maize and Roundup provoked chronic hormone and sex dependent pathologies.
- Female mortality was 2–3 times increased mostly due to large mammary tumors and disabled pituitary.
- Males had liver congestions, necrosis, severe kidney nephropathies and large palpable tumors.
- This may be due to an endocrine disruption linked to Roundup and a new metabolism due to the transgene.
- GMOs and formulated pesticides must be evaluated by long term studies to measure toxic effects.."