#FFFF33;line-height:120%;">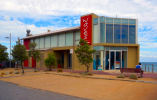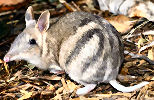 If you are concerned about 457 visas, local unemployment and population growth, planning issues, over-development, and the loss of wildlife and residents rights in Frankston and the Peninsula
, please come along to this meeting of Victoria First. Special Guest Speaker will be Public Transport advocate Mr. Ian Hundley. Ian Hundley will speak on "The transport crisis in the Frankston area: issues of economy, ecology and social connectedness." This public meeting will be from 2-4pm at the Frankston Life Saving Club, on Frankston Foreshore. (More details of location inside article.)
There will be opportunities to make statements from the floor if you let the organisers know in advance.
Contact 03 9350 5777.
The Hon Kelvin Thomson, Federal Member for Wills, invites you to come and join Victoria First Inc. Public Meeting. Mr Thomson received the most votes of any Labor Minister in Australia at the last election. He is very popular in a very multicultural electorate of Wills, where he has a lot of support for his pioneering and courageous stance for the environment and peoples' rights against overpopulation.
What is Victoria First?
Victoria First is a new not-for-profit NGO, established to safeguard and enhance Victoria's way of life. Victoria First is fighting to halt rapid population growth, over-development, reduce traffic congestion, stop the increasing cost of council rates, rising utility bills, and seeking to protect Victoria's unique animals and plants.
You do not have to be a member to come.
Meeting details
When? Saturday 2nd August, 2pm – 4pm.
Where? Frankston Life Saving Club, Frankston Foreshore, end of Wells Street, near the intersection with Nepean Highway. (McDonalds is on the corner.)
Melways 102 C2. Nearest railway station is Frankston.
Disabled parking available. Metered parking at the venue 2 hour maximum. Free parking available short distance away in the shopping centre carpark.
Please note this is a non-smoking venue. As residents live nearby, please respect noise restrictions in and around this venue.