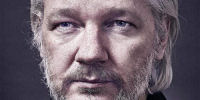 Please consider attending the PEN Sydney annual Day of the Imprisoned Writer event 15/11/19. This year, Quentin Dempster will interview Jennifer Robinson, counsel to Julian Assange and WikiLeaks. https://www.eventbrite.com.au/e/challenge-what-you-know-whats-really-happening-to-julian-assange-tickets-75281120859" "What's really happening to Julian Assange? What has Australia done to protect his welfare? And why aren't we hearing more about the most intriguing and complex threats to liberal democracy of our time?" Here is a link to the November edition of the Sydney PEN magazine on the Day of the Imprisoned Writer. https://pen.org.au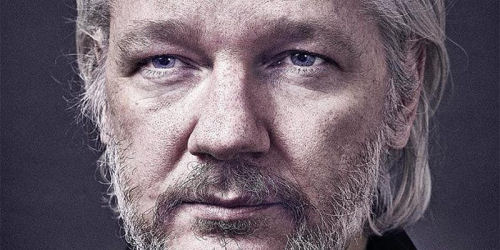 About this Event
What's really happening to Julian Assange? What has Australia done to protect his welfare? And why aren't we hearing more about the most intriguing and complex threats to liberal democracy of our time?
Walkley Award-winning journalist, author and broadcaster Quentin Dempster will interview Jennifer Robinson, counsel to Julian Assange and WikiLeaks. Quentin will ask the hard-hitting questions to get to the heart of the tough issues around WikiLeaks and Assange, free speech and press freedom – and Assange's almost decade long legal struggle on Day of the Imprisoned Writer.
Be there 6pm for a 6:30pm start. Free parking after 6pm at Broadway Shopping Centre and $13 night parking available opposite the venue after 6pm.
This event is hosted by PEN Sydney with support from Copyright Agency's Cultural Fund. All proceeds go to PEN Sydney to continue to defend freedom of expression: campaigning on behalf of writers who have been silenced by persecution or imprisonment.
This event is supported by MEAA, and UTS Schools of Journalism and Law.
Find out more at www.pen.org.au
Jennifer Robinson
Jen is an Australian barrister at Doughty Street Chambers in London. She has a broad practice in human rights, media law, public law and international law, representing states, individuals, media organisations, journalists and activists in cases before international, regional and domestic courts. She has a particular focus on free speech and civil liberties. Jen is the longest-serving member of Assange's legal team.
Over the past nine years, she has been involved in all aspects of the various legal struggles faced by Assange and WikiLeaks, including advising on and negotiating the publication of Cablegate, acting for Assange in the Swedish extradition proceedings, acting for WikiLeaks in the proceedings against Chelsea Manning, advising on the financial blockade, engagement with UN human rights mechanisms and in relation to Ecuador's request to the Inter-American Court of Human Rights Advisory Opinion proceedings on the right to asylum.
Her other recent cases include acting for the BBC World Service in UN engagement over the persecution of BBC journalists by Iran, acting for a Romanian journalist working for the Overseas Crime and Corruption Reporting Project (OCCRP) being sued by an Azerbaijan MP, acting for Vanuatu in the Chagos Islands case before the International Court of Justice, successfully challenging a sweeping anti-protest injunction obtained by a major multinational corporation and having the UK government's fracking policy declared unlawful on the grounds the government failed to consider scientific developments in climate change. She has advised a wide range of media organisations, including the New York Times, Bloomberg, WikiLeaks and the International Consortium for Investigative Journalists.
She is passionate about using the law as a tool for social justice and to build power in movements for positive change. To that end, Jen created a global human rights program – the Bertha Justice Initiative – which has invested millions in strategic litigation and education for the next generation of movement lawyers. She has also long represented the West Papuan movement for self-determination and its leader in exile, Benny Wenda.
She is a founding board member of the Grata Fund, Australia's first independent, crowd-sourced public interest litigation fund and sits on the boards of the Bureau for Investigative Journalism, the European Center for Constitutional and Human Rights and the Bonavero Institute for Human Rights at Oxford University, where she was a Rhodes scholar.
Quentin Dempster
Quentin Dempster is a Walkley Award-winning journalist, author and broadcaster with decades of experience. He is a veteran of the ABC newsroom and has worked with a number of print titles including the Sydney Morning Herald. He was awarded an Order of Australia in 1992 for services to journalism and is the former Chairman of the Walkley Foundation.
Image credit: Wikileaks/Twitter