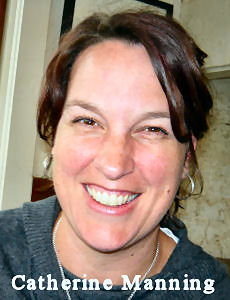 Community members of a small green wedge, rural-residential township south east of Melbourne have won their fight to relocate industrial infrastructure for the Wonthaggi Desalination Project to a more suitable location, away from residences and their local primary school.
Unfortunately Wonthaggi itself has lost its battle against the actual desal plant.
Last November as the Environmental Effects Statement (EES) panel hearing began, Cardinia resident Catherine Manning stumbled across plans for a massive Booster Pump Station and possible chemical dosing facility. Horrified, she pulled together a petition and thorough presentation of the impacts to the local community.
Her submission to the EES hearing prompted the panel to personally visit the site. Their visit resulted in their recommending relocation of the Booster Pump Station. This was one of the panel's forty two final recommendations made to Planning Minister Justin Madden.
However, to Ms Manning's dismay, that recommendation was rejected by Minister Madden.
"I had followed what I was told was 'proper process' and felt vindicated when the panel wholeheartedly agreed with our community's concerns, but was alarmed that the Minister had missed the point of our submission and rejected that recommendation', Ms Manning said. 'I felt that the process was flawed and undemocratic, and that as a small community, we were being ignored and our concerns overlooked.'
Delegation to Parliament House
Not to be deterred, Ms Manning contacted Eastern Region Upper House MP Johan Scheffer. She requested a meeting with Minister Madden's office and the head of the desalination project Peter Sammut, to outline her concerns. Local primary school principal Allan Armstrong, and adjoining landholder Udyta Clark helped form the delegation to Parliament House.
'Having not been consulted properly in the first place, then feeling let down by the process, this final result is a real victory for us and an example of what can be achieved by ordinary people determined to seek an appropriate outcome,' said Ms Manning.
Source: Media Release from residents of Cardinia township. Thu, 11 Jun 2009
Contact: Catherine Manning by contacting us at candobetter.org