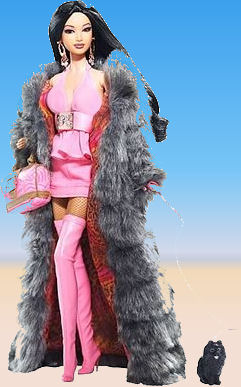 This article comes from the background research for the Freewaves Feminist Magazine Show on 3RPP Radio Port Phillip, Victoria, Thursday, 20 August 2009. On the show with me was Catherine Manning, who wrote "Would you like porn with that?" for Candobetter, who has started up an internet site focused on removing porn from children's eye level in stores.

Before we did the show together, I did a bit of research into the nature of pornography and why it might be good, or bad. I had difficulty coming to grips with the subject at all for some strange reason. I think that, like a lot of people, I have learned to tune out from the skin-marketing all around me, so focusing on the subject and related issues required an effort. I found a lot of very interesting writing and some very funny blogs.
This is what I came up with.
What is pornography anyhow?
Pornography is not just about getting naked, or having sex, or even recording, depicting or describing it.