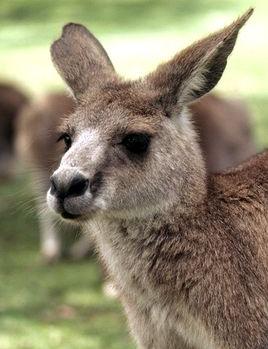 Some claim kangaroo meat is 'green'. Some even claim killing kangaroos is 'better' for Australia's environment. So what if Australian farmers of lamb, beef, pork and chicken transitioned to kangaroo?
To this author it is like employing Ivan Milat to skin platypus for cheap token tourist purses.
Personal bias aside, Australia's Federal Treasury Secretary, Ken Henry, has highlighted the flawed presumptions of Australia's roo trade as unviable.
The following extracts are taken from Sydney Morling Herald's Jacob Saulwick in his article 'Henry doubts viability of roo harvesting' of 13-Mar-10: