This article previously appeared on Russian Insider (4/7/15) and Global Research (11/7/15). See also: War without mercy in Yemen (8/7/15) and other articles about Yemen on PressTV and candobetter.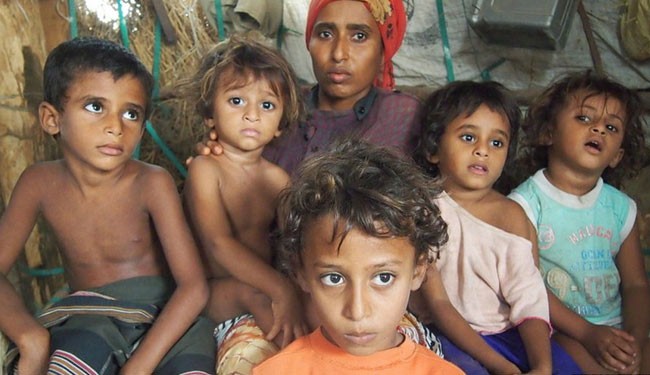 No "We are the children"
for the children of Yemen
80 percent of people in the Arab world's poorest country are in danger of starving to death under a US-backed and US-enabled blockade and bombing campaign.
Have the CNN, BBC, NBC, Fox, Sky, etc told you about that?
Obviously news that doesn't directly touch on Russia. However, obviously an enormously important one – this is the biggest humanitarian disaster in the world right now – but it's getting barely any attention because the US is contributing to it in a major way. (The Saudi campaign in Yemen wouldn't be possible without American diplomatic, intelligence and logistics backing.)