No sooner did Madeline Weld finish her CBC interview about human overpopulation, when the Green-Left brigade swung into action trying to douse the flames ignited by truth. But this time they were too late. The truth got out.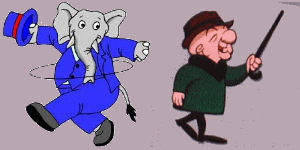 This is a podcast of the 20 minute discussion (and debate) between Madeline Weld and Robert Engleman.
http://www.cbc.ca/quirks/media/2011-2012/qq-2011-10-29_04.mp3
While I was not impressed by Engleman's dismissive and somewhat condescending tone----or with his arguments for that matter---- for an exercise in pure denial try this response from Canada's very own Ian Angus, who is allied with fellow ego-socialists like Australian Simon Butler of The Green-Left weekly and Derek Wall of the Green Party of England and Wales http://climateandcapitalism.com/?p=5707 . Having just published a 'population-is-a-red-herring--and--old---Malthusian--myth' book and conducted a misinformation tour of Australia, these folks are in fever-pitch to fight off reality wherever it turns its ugly head.
Angus must be kicking himself though, because this time, it appears he and his smear network were asleep at the switch when the CBC invited Madeline to their show. Normally they are vigilant about upcoming media interviews with Malthusians and immigration-reformers and are quick to forewarn the producers, editors and journalists that we are racist, anti-immigrant, anti-women, anti-people and apologists for the rich and greedy. That's why we often find that the interview or op-ed that was promised to us has been cancelled without credible reasons given. This time, however, we slipped through before the blacklist could be made operational. This might prove that Angus might have a life after all. Maybe he was distracted by important things------ who knows. But he clearly let his side down on this one. Some Grand Inquistor he is. Writing a letter to the producer AFTER the fact is like closing the barn door after the horse has got away.
Ian, if you are going to fill Joe McCarthy's shoes you are going to have to put all you have into it. Silencing the population debate must be a full-time job. Letting us in the door to exercise our freedom of speech is simply unacceptable. What kind of blacklister are you, any way? I'll bet Betsy Hartman won't even speak to you now.
Never mind, its too late now. The damage has been done. Madeline Weld has spoken the truth and 500,000 Canadians heard it. At last.
Tim Murray
PS Mr. Angus thinks population concerns are purely ideological and without scientific merit. What one wonders then, is what exactly is scientific about his assertion that population numbers are irrelevant. I think he needs to visit an optometrist. He seems to have trouble seeing elephants at close quarters.