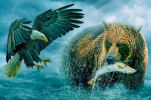 Australia's decision to add weapons [1] to the Ukraine pyre shows our government is unable to critically formulate foreign policy.

The Australian Peace movement has reacted to news that Australian government funds weapons manufacturers whose wares end up in the hands of countries accused of war crimes. "There is nothing admirable about aspiring to be in the world's top 10 arms exporters."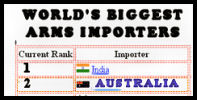 Australia is the world's second largest arms importer, according to the Stockholm International Peace Research Institute.