Kicking the immigration-fix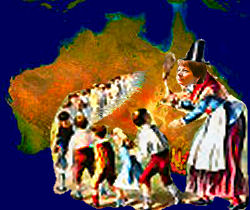 The ABC reports that
Deputy Prime Minister Julia Gillard has rejected a push for a big cut in Australia's migration intake (20 February 2009), despite "Research from Monash University demographer Bob Birrell [which] says the Government's economic rescue package will not save jobs unless the migration intake is cut by two-thirds."
The ABC describes Ms Gillard as having rejected the research, saying there is still a need for skilled migrants.
"We've made some recent changes so that we are taking skilled migrants who have jobs," she claimed, insisting that, "(...) even in today's economic circumstances there are still some parts of our nation where people are crying out for skilled labour, and we have the migration system to assist with that."