The following article was previously published on the English language edition of the Syrian Arab News Agency (SANA) on 19 May. See also other replubished SANA articles: In solidarity with Syria, Australian boxing team conducts exercises for a set of matches in Fayha'a Sports City (14/5/16) and Australian boxing team conducts friendly matches with Syrian national team (14/15/16).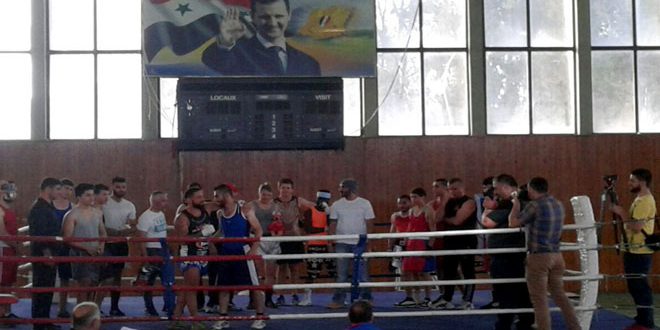 Lattakia, SANA – The Australian sport delegation, that is on a visit to Syria to express solidarity with its people against terrorism, concluded its visit to the coastal Lattakia province on Thursday.
During the three days they spent in Lattakia, the delegation members, who include sport and media figures and activists, held meetings with political and sport figures and paid visits to the mausoleum of Late President Hafez al-Assad and the ancient city of Ugarit.