Events on 26 & 27th August and a report on the 19th of Augst planting at Bayles Street Grasslands.
Dear Members and Friends,
1. Planting 19th August Report
The sun came out and blue skies prevailed as the planting at Bayles Street grasslands began
We had 8 in total including 3 new planters.
Unfortunately before we finished the rain returned.
However all plants were planted by some very hardy people.
The sun returned for cuppa time.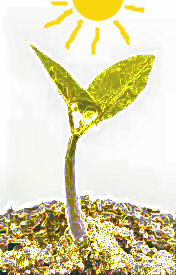 A big thank you to those who came. We will await the Spring to see how the plants progress.
2. Next Week – Planting Again!
Date: Next Saturday August 26th there will be a small planting at the remnant site in Royal Park West in conjunction with Friends of Royal Park.
Time: 10am – 12 noon if not finished earlier
Where: Remnant Native Vegetation Site Royal Park West
Access via steps behind Ross Straw Pavilion (off Manningham St, Parkville West), walk up through Skink Site, take informal track on right just before Capital City Trail and through the gate.
BYO gardening gloves
Planting equipment provided; also morning tea.
3. Bird Survey
Friends of Royal Park are also conducting a Bird survey on Sunday August 27th
Meet at the carpark for Trin Warren Tam-boore Wetlands Oak Street Parkville West.
Meet at 8.45am
Survey will run 9am to 11am
Chris Nicholson will be the leader.
Binoculars and guides provided.
All welcome
There have been lots of interesting birds in the park in past weeks.
Yours sincerely
Paul Leitinger
Convenor – Royal Park Protection Group Inc.
Tel 0401 99 2000
Email : [email protected]
Web : http://royalparkprotect.com.au