VicRoads recently closed down Hoddle Street for a week to work on streamlining the corridor. The project is expected to continue for the rest of 2018.
"Streamlining" in this case is a euphemism for increasing the capacity of Hoddle Street for higher volumes of vehicle traffic every day. Whilst dedicated bus lanes are part of the project the Andrews government intends that the overwhelming future growth in traffic movements will be passenger cars.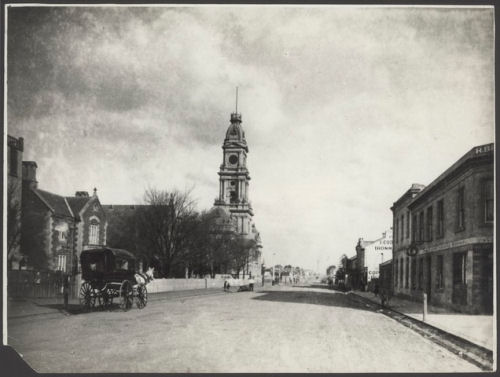 The project was previously under serious consideration by the Brumby Labor government which lost office in 2010. It was sidelined by the incoming Baillieu government which, at least initially, sensibly "parked" the project with a view to, at last, building a rail line to Doncaster Hill instead. That did not materialise in the wake of an inadequate analysis that contemplated a rail line from Melbourne CBD, not to the major passenger destination of Doncaster Hill, but to the "Park and Ride" at the intersection of the Eastern Freeway and Doncaster Road in Doncaster.