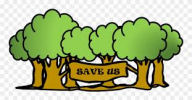 To Councillors, Seaford, and [email protected]
Dear Councillors,
I am calling for Council to initiate an immediate halt to all tree removals by LXRA between Seaford and Carrum stations. There has been no substantial community consultation about these removals; the path of this track; and changes to the existing track. It is imperative that ALL WORKS BE HALTED IMMEDIATELY until community consultation is undertaken. The LXRA should also be held accountable for all unauthorised removals undertaken so far, with reparations or fines as necessary for the damage already done.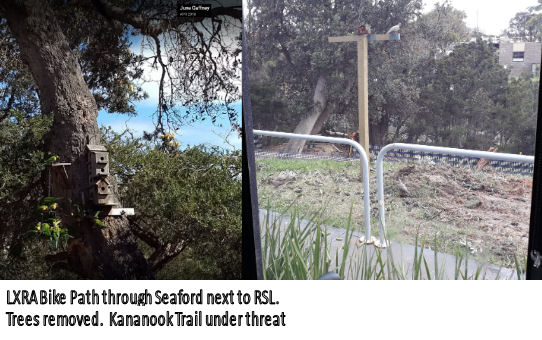 There are far too many tree removals in Seaford as a result of this project, not to mention other developments, and this particular aspect of the project has not had anywhere near sufficient consultation.
Regards,
Matthew Mitchell
Seaford
Details
Seaford Community Committee
February 14 at 7:23 PM ·
UPDATE:
At its 17 Feb 2020 meeting, FCC resolved on an urgent business item which included writing a letter to LXRA/LXRP in relation to their vegetation removal works. Hopefully, this will result in some consideration of the vegetation in our suburb.
The Vic State Govt body LXRA/LXRP has commenced work to extend its bike path in Seaford.
The new stretch will replace the footpath beside the Seaford RSL bistro (between the bistro and Kananook Creek).
Sadly, the first casualty of construction was the bird feeding trees immediately outside the bistro. The Rainbow Lorikeets are looking quite confused.
From now until sometime in March, RSL parking will be reduced, plus the section of Seaford station carpark shown in the images below will be closed.
UPDATE:
We've just been advised that the new bike path between Seaford and Carrum running between Railway Pde and the Kananook Creek is also currently under construction, causing destruction of more bushland around Armstrongs Rd and Coolibar Avenue.
More photos and videos: https://www.facebook.com/SeafordCommunityCommittee/posts/3175809255784642