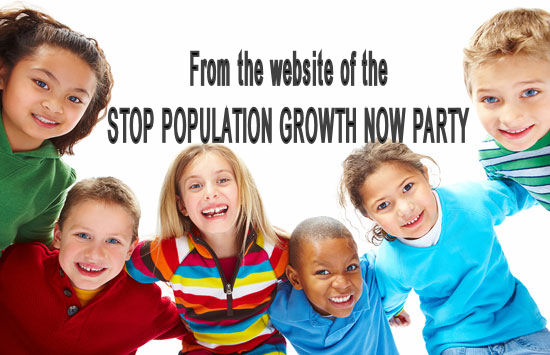 Michael Lardelli, on Governance Committee of SPGN
Michael Lardelli, who is a senior lecturer in Genetics at the University of Adelaide, helped form the new Australian party, Stop Population Growth Now, and is on its governance committee.
Lardelli explains his motives for supporting this new party this way:
"My background is in activism over resource limitations, particularly oil. I have been interested in that since 2004. However, anyone who studies resource limits and becomes interested in broader sustainability issues eventually realises that the core issue in all these areas is population size. Increasing population size eradicates any savings made by individuals who may be trying to reduce their environmental impact, e.g. CO2 emissions."
Food security for Australia in doubt
"The thing that particularly worries me is food, since there is a lower limit on how much food one person needs and so a person can only reduce their food consumption so far.

The green revolution was, and is, only possible through the use of large inputs of oil so a declining trend in oil production - which began in 2008 - threatens our food security.