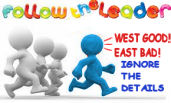 It seems that many of the leading 'social change' agents are enthusiastically piling on the bandwagon to reinforce, not change, one of the most significant problems now threatening society at both the global and local scale. The call to 'Stand with Ukraine', and demonise Russia as its psychotic attacker, is not just an intensely immersive message broadcast by our corporate media, reliably and uniformly informed as it is by the various US Intel agencies that have delivered so many deceit-driven catastrophic conflicts to date. No, this cacophonous siren call is also being amplified by prominent, allegedly independent media and social change agents. The text below is in response to a call to (Imperial) arms by the fossil fuel divestment NGO 'Market Forces'. It would seem that they've decided that only the Russian army's use of fossil fuel is a climate issue and, by deafening omission, that the US military's global encirclement somehow doesn't count.
Most disturbing though is their implicit decree that a political investment in Nazism and ethnic cleansing will assist toward meaningful climate change response. "Juice Media" are also up front and forceful upon this bandwagon of Imperial behind-lickers. They've even posted a fake video to their Facebook page (now taken down but without acknowledgement or apology) to manipulatively wring anti-Russian sentiment from their gormless audience. Is this just a cheeky self parody by the 'Honest Govt. Ad' makers? Or are they as rotten as a swollen tin of beans?
Letter replying to Market Forces,
Dear Julian,
As supporter of the aims of your general campaign program of defunding fossil fuels per se, I ask that you stick to that core purpose and refrain from jumping onto a completely disconnected geo-political propaganda bandwagon. This sudden tub-thumping does nothing for you but demonstrate your cluelessness toward the actual issue or, otherwise, your capacity for deceit. The spectre of the latter threatens my faith in your work and your character as an organisation generally.
Where, previously or currently, have you raised concern toward the climate change impact of the global US military machine that encircles the planet whilst routinely smashing the living shit out of hapless local populations and their socio-economic life support systems? A very distinct and significant part of that driving oppressive military force is the underlying cause of this conflict that you are now chest-thumping about in apparent loyal allegiance to that planet-crushing Empire. In fact, the purpose of Russia's current action is to remove this vicious and malignant threat from its doorstep, and from terrorising ethnic Russian within eastern Ukraine. This action follows the terminal failure of US/NATO to respond responsibly to Russia's repeated diplomatic efforts to achieve respite.
'Bloody' you say. 
'Bloody' is exactly what your blind (or unconscionable) call to action is supporting. The links below provide a small but emblematic display of the horror that you evidently endorse and call upon myself and others to stand up for and have perpetuated.  
https://www.youtube.com/watch?v=QxcB0PI4ZLg&t=729s
A full series of these on-ground accounts of the reality in Ukraine are listed here:
https://www.watchdogmediainstitute.com/p/blog-page.html
And here's some historical context of how this horror has come to be:  
https://www.bitchute.com/video/B3XG0iBqX8nU/
You are effectively declaring that 'Market Forces' and you, Julian, actively support Nazism and Ethnic Cleansing. You are acting to use your profile respective climate change to urge your supporters to join you in openly supporting geo-political and fascist violence. 
Apart from the innate ugliness of your action respective to the facts of the matter, you are risking splitting away from your core campaign the support of everyone who has a better understanding of this overall matter than the average mass-media addled consumer (you?). What are you on about? Are you trying to deplatform fossil fuels or are you working for the CIA? You can't do both if you want to maximise trust and support numbers within your campaign.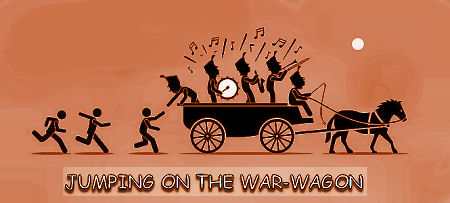 This directly begs the question; are you a victim or a perpetrator of this media manipulation? Are you a inadvertent consumer of propaganda, or a willing distributor of it?
If it's the former of each of these then you should reflect upon better available information and thence reasonably retract your call to arms to support fascism and the global US Empire. 
If you continue despite this better information then you are the latter. Should you then continue with this rotten action, whether it be either by conviction or convenience, be aware that such participation is exactly what enabled the Holocaust. N.B. Godwin's law does not apply because the topic IS (neo)Nazi's and ethnic cleansing.
My ongoing subscription and goodwill toward your main program is now dependent upon that review.
The above was in response to "Julian of Market Forces," urging me to stick the financial boot unilaterally into Russia, as if the US-NATO has no responsibility in the Ukraine matter:
 
Market Forces' letter to me
Hi Greg

There's no easy way to say this: most Australians will have a personal, financial connection to the invasion of Ukraine that we have all watched in horror over the last week. 

There may in fact be many connections, depending on who you entrust your money with. But the most obvious point of contact is superannuation. Most superannuation funds in Australia will be exposed to one or more Russian oil and gas companies. 

 

[Link: Tell your superfund to dump the Russian oil and gas companies fuelling climate change and bloodshed in Ukraine.]

The Russian economy is heavily dependent on oil and gas exports. The state is supported in various ways by the money made by oil and gas majors. This is especially true for the biggest of them all: Gazprom, which the Russian Government owns half of. The fossil fuel industry is central not just to the Russian economy but also its political power and influence. 

Market Forces has already identified several major Australian superannuation funds investing their members' retirement savings in Gazprom, and other major Russian oil and gas companies such as Novatek, Lukoil, Rosneft, Tatneft and Surgutneftegas. 

[Link: Take action: tell your super fund to pull your money out of the companies enabling the invasion of Ukraine.  Take Action.]

On a good day, these companies are fuelling the climate crisis with abandon. On a bad day, they are providing the Russian government with the capital needed to fund a military that is now storming across a foreign sovereign nation. 

This isn't news you will want to hear. It's not news we want to share. But it's a fact that the retirement savings of millions of Australians are invested in companies enabling the advancement of Putin's military forces in this brutal invasion. 

Market Forces isn't used to working in scenarios of conflict, war or invasion, and we're not pretending to be experts in European politics or military strategy. But we know that anyone watching the invasion of Ukraine will be horrified to learn that their money can be connected to it, and want to do something about it. 

[Link: So take a moment to ask your superannuation fund when it will pull out of Russian oil and gas companies, what it is doing to use its economic influence to combat the invasion, and what the bloody hell it was doing invested in companies whose business plans rest on a world experiencing catastrophic climate change in the first place.]

Again, this is not our area of expertise but if we continue to find ways you can engage with this situation through your personal finances, we will put them to you. 

With wishes of peace, and solidarity for all affected by the invasion of Ukraine,