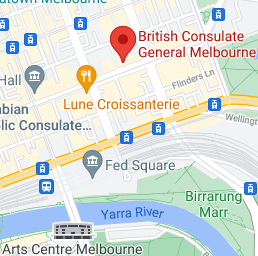 Tomorrow (Friday 18 June) from 7:30AM until 9:00 AM outside the Melbourne British Consulate, Supporters of Julian Assange will be protesting against his illegal continued imprisonment by the British government. Apparently, Julian Assange, who has not been found guilty of any crime after more than two years imprisonment in solitary confinement 23 hours per day in Belmarsh Prison, is being kept there awaiting the lodgement of the United States' appeal against Judge Vanessa Baraitser's ruling of 6 January 2021 to disallow the extradition of Julian Assange - an outrageous abuse of procedure. Then from 6:30pm outside Flinders Street Station, other Melbourne supporters of Julian Assange will be holding their weekly vigil.
The inordinate length of time that the US prosecution is taking to lodge its appeal seems to be an indication that they are struggling to come up with any arguments that would hold any weight in the British Appeals court. That the British Judicial system has apparently not set a deadline for the US prosecutors can only be wilful negligence on its part. It is long past time that the Australian Government should have acted to bring this outrage to an end.
Please find the time to come to one or both protests which are being held in Melbourne tomorrow.
First event: Protest outdside the British Consulate - 90 Collins Street, 7:30AM-9:00AM
The details, from Facebook, for the first protest are:
Event by Melbourne 4 WikiLeaks
British Consulate Melbourne
Price: Free · Duration: 1 hr 30 min
Public · Anyone on or off Facebook
Father and half brother of Julian Assange, John and Gabriel Shipton, are currently touring the USA fighting to save Julian's life on the #HomeRun4Julian tour.
Right now, Chicago is feeling privileged to be hosting John and Gabriel as part of the national tour. Pressure is on the Biden administration to drop its drive to extradite and persecute Assange (www.AssangeDefense.org/tour).
Please join us in solidarity early Friday morning outside the British Consulate at 90 Collins St Melbourne.
John and Gabriel will be at the British Consulate in Chicago at the exact same time. For them it will be Thursday afternoon, for us, Friday morning.
If there is a live stream we will somehow screen it outside the British Consulate.
The movement to free Julian is growing. Freedom fighters of the world unite!
Love Is Our Resistance!
+++++++++++++++++
Second event: Weekly Friday evening Vigil for Julian Assange at Flinders Street Station
Melbourne supporters of Julian Assange will again be holding our weekly Friday evening vigil for Julian Assange in front of Flinders Street Station as we have been each Friday for well over a year.
Please come along, help us hold up our banners, hand out leaflets, listen to speeches and say a few words yourself, for Julian Assange, through the megaphone.