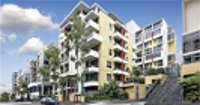 Booming Australian Population Needs Booming Housing Supply!
This article responds to a coy media release by Urban Taskforce, which pretends to be surprised that population growth is causing a demand for more housing.
Great news for the housing industry, but hardly unexpected, thanks to the lobbying power of the growth industry!
Urban Taskforce, part of the growth-lobby, have had a wonderful Christmas windfall! Good fortune has landed in their laps, thanks to our socially-engineered population growth. MORE HOUSES will need to be constructed, than previously assumed! Business is booming, and housing is a guaranteed necessity, an essential human need.