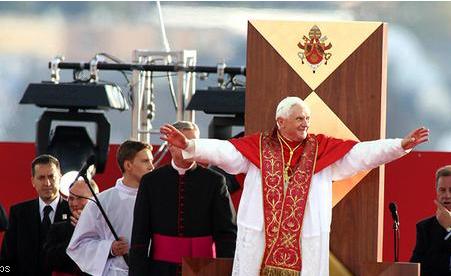 Sydney's newspaper, the Sun-Herald has just reported that annual catholic youth recruitment drive otherwise known as World Youth Day World, hosted by Sydney in 2008 cost taxpayers of $86 million. The original total cost estimate was $20 million, so it blew out by $66 million.
---
The Evangelistic Spin
Held between 15th to 20th July 2008, the forecast attendance of 'pilgrims' for WYD08 was supposed to be some 500,000. It was promoted to NSW taxpayers as promising a 'massive injection' into the Sydney economy...'the single largest gathering of people since the Sydney 2000 Olympics will generate tourism earnings, business opportunities, global brand positioning and cultural exchanges.'[Source: Sydney Chamber of Commerce].