Jon Faine surprised many Victorians yesterday morning (4 September 2012) when he lambasted the abuse of 457 Visas in Victoria at a time of high local unemployment. He drew listeners' attention robustly to the folly of importing thousands of workers to industries where Australians could not even afford to train. Today, 5 September 2012, on ABC Radio 774, his guest was the Executive Director of the Australian Housing and Urban Research Institute (AHURI), but we heard not a word about how mass immigration is driving Australia's housing shortage nor how the property development growth lobby is driving mass immigration and the destruction of Victoria's green wedges and other greens spaces. Should we expect more of Jon Faine and the ABC or are ABC announcers constrained to toe the government line that supports the property development lobby?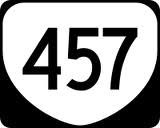 Jon Faine and the abuse of 457 Visas
Jon Faine surprised many Victorians yesterday morning (4 September 2012) when he lambasted the abuse of 457 Visas in Victoria at a time of high local unemployment. Careful to underline his support of multiculturalism or refugee rights or simply the right to migrate (I cannot remember which exactly) he drew listeners' attention robustly to the folly of importing thousands of workers to industries where Australians could not even afford to train. A number of people rang in - and nurses were well represented - to say how foreign workers were taking over industries and supplanting them.
The Housing connection missed entirely with 457 visas
No-one said anything, however, about how this was driving up the cost of housing and thereby driving up the cost of wages - because people have to pay rent and mortgages in this inflationary situation. It's not like Jon Faine doesn't know about it though. He seems to be in a position where, overall, he consistently promotes 'experts' who are highly influential in the property development and population growth lobbies.
The Australian Housing and Urban Research Institute (AHURI)
What a contrast today (5 September 2012) when John had as his guest Dr Ian Winter, the Executive Director of the Australian Housing and Urban Research Institute (AHURI).
AHURI flies under a touchy-feely banner of social welfare housing affordability independent research, so listeners may have been surprised by the relatively supine attitude it seems to hold towards Victorians' plummeting quality of life and narrowing choices. They might be less surprised if they realised that AHURI gets most of its funding from government and that some of its board members are highly placed in the property development industry inseparable from the population growth lobby. In contrast to the people who rang in yesterday deploring what was happening with the 457 visas, the callers today seemed suspiciously keen to celebrate our declining choices. Were they for real?
If AHURI is the best Australia can come up with to defend peoples' rights to housing, then it looks like we are sunk.
Not so touchy-feely really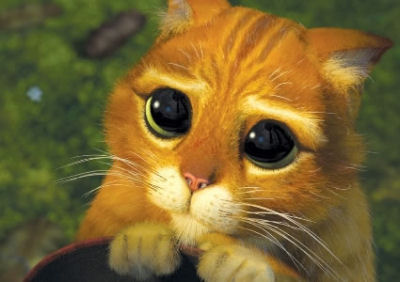 The reality is that AHURI is in there with Australand, the Property Council of Australia, and various state land development corporations, which everyone should realise are just property development mills with inextricable links to private interests. While Dr Ian Winter has a benign history as a former Principal Research Fellow at the Australian Institute of Family Studies, the Chairman of AHURI's Board is Rod Fehring who is a Foundation Member & Chairman of the Residential Development Council and Director of the Property Council of Australia. He was a Chief Executive of socially and environmentally destructive Delfin Lend Lease and Head of Lend Lease Communities, Asia Pacific. As well as several similar past positions, he was appointed in 2010 as Executive General Manager – Residential of Australand Ltd. (a company more than half-owned by the Singapore Government through CapitaLand, part of the Singapore-government owned Temasek).
Some alert Victorians many remember that it was to Australand that Mr Bracks (ex-Premier of Victoria) gave away 80million dollars and 20 hectares of Melbourne's dearly loved Royal Park. In addition, the Federation-style Heritage-listed buildings of the old Royal Park Psychiatric Hospital, restored at taxpayers' expense and promised for community use, were then included in the deal, divided into units, and then sold for up to $800,000 a unit - often off the plan - providing a portal to people not even resident in Australia. There was a minute 'social housing' component in the whole deal, but the amount of land and money and taxpayer funding given to Australand could have been put to much greater and more direct use by Australians in need of housing, and we could have retained 20 ha of parkland. If the land had not been given away to this foreign company, the standing Victorian government invitation to overseas immigrants via www.liveinvictoria.com.au could not have done as much damage.
Michael Kerry is the Executive Director of the AHURI Board of Management. He is also the Managing Director, Planning, Design and Development – Australia New Zealand for AECOM [which is an international engineering and construction corporation]. Previously he was Regional Director (Queensland) for Parsons Brinckerhoff [construction and engineering corporation], a senior executive with Babcock & Brown Australia [Investment and Infrastructure, went belly-up in 2009], a Director with the Springfield Land Corporation

"Greater Springfield is the largest privately owned master planned city in Australia. Springfield Land Corporation is the master developer of the entire 2,860 hectare (7,067 acre) Greater Springfield land parcel which has become home to nearly 23,000 residents and 8,700 students since it was established in 1991."
.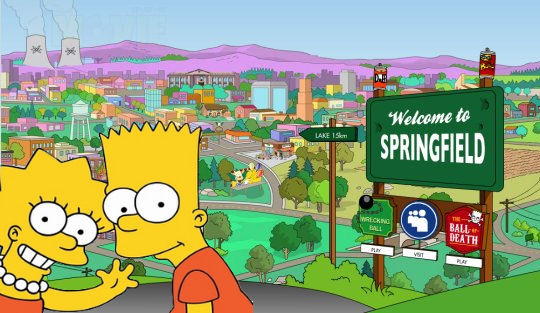 (Isn't that where Bart Simpson lives?)
Michael also had extensive involvement in planning urban development in Queensland from 2004 [pity about those buildings on the flood plains]. From 1992-2004 he was Divisional Manager, Urban Management, with the Brisbane City Council, a Director of the South Bank Corporation for 12 years and an inaugural Director of Brisbane City Enterprises Pty Ltd. Before joining Brisbane City Council in 1992, he was Executive Director of the Western Australian Planning Commission and Chief Executive Officer of the Joondalup Development Corporation in Perth; Planning Manager for Metropolitan Adelaide in South Australia; Director of Planning in the Northern Territory and Senior Urban Planner with the Albury-Wodonga Development Corporation and National Capital Development Commission. International experience includes 3 years in the United Kingdom in environmental planning and urban renewal; local government capacity building in South Africa; and strategic planning advisor for Riyahd, Saudi Arabia. Michael is immediate Past-President of the Planning Institute Australia (Queensland Division) a Board Member of the Centre for Subtropical Design and the Urban Land Development Authority (ULDA) among other positions.
It is of course to the advantage of the growth lobby to be on boards of charitable organisations and organisations that sound high-minded. They can give advice on funding, whilst being associated with 'worthwhile causes'.
New twists and turns in the growthist philosophy of manufactured consent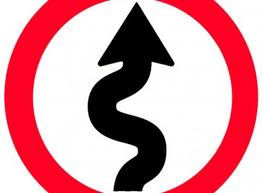 The theme of the Jon Faine/AHURI show seemed to be to present as a kind of philosophy the following message: "We" have now been through the McMansion greed phase where everyone aspires to a big house. Now we are happily downsizing and looking at what we can salvage from those [enforced] decisions, because there are more on the way and resistance is futile."
The AHURI/Faine show was taking phone calls from suspiciously docile and mini-minded people. I say, "suspiciously" because the calls were in such massive contrast to those received the day before on the subject of 457 visas pushing Australians out of work.
For instance one woman rang in saying that her family had lots of money to buy a big block with a big house, but had purposefully elected to move into a small house with 'only' three bedrooms and one toilet - which she added tonily was "actually in the bathroom!" The stated reason was to avoid the division and isolation of family members that occurs when they are all distributed within a multi-lifestyle roomed dwelling.
Uncriticized was the fact that this purported lifestyle decision was really a lifestyle decision, i.e. the one-bathroom woman had a choice. For most Victorians, where they live is a Hobson's choice: it is what they can afford in an unaffordable market where 457 visas make the situation worse. It is also anti-social that our shelter, self-sufficiency and primary outgoings should be consigned to a 'market' where no-one has any political pull unless they have a lot of money. AHURI, with its government funded track record of cooperating with the big commercial developer boys can say and do nothing strong in this area.
Brave new world
Another female caller said how wonderful the retirement village was that she and her husband had chosen to move into, from a four bedroom house with a big garden in the country - which was much too big. [Such a common problem - not!]
"It's such a young place: we are only 60 and some of the people there moved there when they were in their mid-fifties!" Jon Faine asked the woman questions about what made the place so young. She gave a list of 'activities' that the residents all do there. It sounded like a holiday camp for children. Among the activities were bowls, exercises, crafts... No hint of political engagement. No hint of adult responsibility. It gave the impression that the people who go to retirement villages are totally given over to consumption and self, incidentally filling the pockets of developers, depleting their local communities of stability, and cashing in their children's inheritance. If that is really the 'lifestyle' aspiration fostered in such places, what an empty lifestyle and what an abrogation of duty when we need adults who are not too busy to go out and represent the rest of us (working too many hours to pay off huge mortgages and unreasonable rents to keep up with what is going on, let alone engage).
We need more Mary Drosts, Julianne Bells and Lady Hamers to balance out the commercial infantilisation of our elders. See "Anti-Growth Lobby: Women in politics: why don't more participate - or do they? (Melbourne, Australia)"
The truth is that those who can even afford to go into some kind of 'retirement village' are a distinct minority. "The number of households who own their home outright has fallen since 1995 from 42 per cent to 34 per cent" (AHURI "Home ownership".) A lot of us are destined for boarding houses and special accommodation homes, if not the street. The shameful fact that Australian mining billionaire Gina Rheinhart is getting a ton of media coverage as she recommends third world wages for Australians means that some of us may be picking over garbage heaps for food quite soon.
Rising cost of oil means more poverty for all
This listener also wondered what these retirement village birds have left for their children and other relatives, as they capitalise on the only family asset in a brutal land and housing market that is likely to leave a growing segment of Australians destitute. It is obvious that they have left nothing for other Australians as they sell up and allow developers to move in and bulldoze perfectly good housing stock and land that could save a future generation from starvation and feudal subjugation as petroleum gets more and more expensive.
Nuclear dreaming
And don't tell me about nuclear energy saving us all.
http://www.indaily.com.au/?iid=67480&sr=0#folio=1
"BHP Billiton CEO Marius Kloppers said in May this year that Olympic Dam mine expansion (to create the world's largest copper and uranium mine) will not go ahead because general industry-wide cost increases, coupled with high energy costs, notably of diesel fuel, of which enormous volumes are required for mining, has made the project unviable. The project would have required something like five years and 2 billion litres of diesel fuel to remove a billion tonnes of overburden before ore mining could begin at more than 400m depth. Although BHP is still talking about finding another less energy intensive way of expanding, short of importing millions of low-waged immigrants with picks and shovels to dig up the uranium, ideas seem few and far between. South Australian Green,Mark Parnell, has pointed out that the costs of taxpayer subsidies for this fuel would have exceeded the royalties paid to the government by BHP to the tune of 60m per annum.
Where does that leave us?
Without power to maintain Australia's complex system of mechanised food production and transport, as well as overseas trades, Australians will need the productive backyards that many people had before the advent of cheap fuel and supermarkets. If we build over those yards they won't be productive. Food prices will skyrocket again. If you live in a high rise where will you get food if you are not one of a minority of very well paid people?
Somehow I don't think that AHURI will do anything to stop the growthist jugganaut that is bringing this situation closer every day.
Faine finished up the session by mentioning that he had recently heard of a couple who sold up and took off round Australia in a campervan to see how long they could go for.
If you sell your house for a campervan, you have liquidated most of your asset. If your campervan busts, what do you have left? Nonetheless, fewer and fewer Australians will own a house to choose to downsize or go out in a campervan.
The hold that the property development lobby has over the population and land-use planning system in this country has removed choice, and is causing continual reduction in living standards and quality of life. Even worse, this all comports concommitant reductions in democracy, as governments listen only to developers, Jon Faine and other public radio jocks massage the indigestible message by promoting the property lobby merchants as good-guys, and unregulated banks run the mortgage show. In a country subsumed to mass migration, what voice do most people really have?
What can we expect from the ABC?
I began this article with the question, "Should we expect more of Jon Faine and the ABC or are ABC announcers constrained to toe the government line that supports the property development lobby?"
I think we should be able to expect much more, but we don't actually know what the law and policy is for ABC employees. If they are allowed to express their views then we need more diverse representation of views and Australians are badly in need of better information than they are getting.